Secure On-line Ordering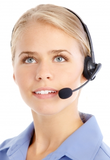 Welcome to our PayPal ordering page — this page can only be used to place orders with a PayPal account. All orders placed through this page will be processed within one business day, and usually the same business day. Most orders are processed within a few minutes during business hours.
This e-commerce page uses SSL encryption to ensure the security of your transactions. Our staff will review your order before it's processed, and we invite you to can contact us by e-mail or at 1-800-263-1138 (1-705-789-5238 from overseas) if you have any questions.

To order by Visa or Mastercard, please visit our secure server e-commerce page.

Alchemy Mindworks software is available for electronic delivery and on DVD-ROM.
This web page is operated by 1522452 Ontario Limited under license from Alchemy Mindworks Corporation. Purchase of a license or licenses for these products or any portion thereof is deemed to constitute a transaction between the purchaser and 1522452 Ontario Limited. All distribution of these products is from 1522452 Ontario Limited. Alchemy Mindworks software is licensed as single-user / single-machine licenses unless otherwise agreed upon in writing. The graphic of a woman with a telephone headset near the top of this page is used under license from StockFresh.