Kudos and Flames
Feedback from our users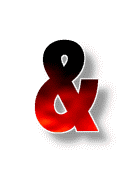 Read a selection of positive and negative comments from users of Alchemy Mindworks' software and visitors to our web pages. Admittedly, the flames are more entertaining.
We receive a lot of e-mail, and the vast majority of it is enjoyable to read. From time to time we get messages that say wonderful things about us, and swell our egos to the size of small planets. Don't worry... we can deal with this.
Honesty also bids us mention that we do receive some flames by e-mail. Some of these are at the very least entertaining.
This page includes a selection of the kudos and flames we've received. As we respect the privacy of all the parties who contact us — even the real nut-bars — we have not included the identities of the authors of these messages herein. Some of these messages just screamed for a bit of editorial reply — in those cases wherein we just couldn't resist saying something, it appears in grey text.
While we have tried not to alter the content of the original messages represented here, some editorial license has been taken. We've shortened the really huge ones, and in some cases omitted expletives and vulgarities.
Please note that inclusion on this page is at the sole discretion of Alchemy Mindworks' staff. Not everyone who writes to us will be immortalized herein. The decision of the judges is final. No, we won't include your rebuttal to our comments about the flames — don't ask.
Kudos

Your wonderful support is one of the top reasons that I love this software. Thank you! I'm all set.

---

I've been using Graphic Workshop for more years than I can remember. It's a wonderful program and Alchemy Mindworks is a great company.

---

Mr. Rimmer,

I like your stories and Alchemy Mindworks in general.

Thanks,

---

I used your software years ago and have just found it in my files. I remember the acerbic wit and got homesick. It is worth the price just for the wit. I still have your animations and none better!

p.s. I just needed to tell you how great you are - though I know you are already aware of it!

---

I have used your Graphic Workshop software since the Amiga days and have always liked using it. You make very superior software. Your website and marketing are excellent as is your customer support. Thanks for making my work so much more pleasant and effective.

---

Windows 10 may be the death of me...

Thanks for your help. Y'all are the greatest.

---

Eagerly curious for the ETA of the last four books/two volumes of Dragonsbane?

We sooooo totally enjoy messages like this one. Software is cool, but books are way cooler.

(We're hoping very, very soon now...)

---

I am 91 years old and have been using the many software products and the Internet many years, over 35, and your company provided the fastest and easiest service I have ever used.

---

By the way, I'm a fan of the whimsical tenor of the warnings that y'all put on the website and in the documentation.

---

Your support is at the top of the list, thanks for the help.

If I can be of help to you, don't hesitate to let me know!

---

...all I want to say is that I have bought the reference book. I think it's excellent. Appendix B alone is almost worth the purchase price.

---

I'm in my mid 80s and sometimes have trouble remembering how to do things on the computer. Just downloaded and installed GWS8 (upgrade) and your instructions were wonderful. Worked perfectly the first time. Just thought you'd like to hear once in a while from users who are completely satisfied.

---

...your web site is beyond marvelous. You've out done yourself.

---

You guys are a hoot! I never read any of your correspondence before, but discovered you are incredibly funny! Have been using your product for over 2 decades, & love it!

---

I just read your review of this product and I thought it was excellent. It was well written and very accurate with regard to assembly issues.

I am surmising that you have English majors on your staff. The writer used evocative language and made good use of the icons that identify our unique Canadian way of life.

I am going to buy this storage shed today. I already own one and it has served me well for 4 Northern Ontario winters. Although still useful, some pin holes are now admitting droplets of moisture. My new quad needs a better home. The sale price covering an average use of 4 years means a $50.00 a year storage cost. Not bad.

Keep up the good work. I enjoyed reading your review not only for its content but the style in which it was written.

---

OK, no inquiries, no complaining, whining or rabid soliloquy, I'm sure you hear plenty of that. I wanted to express my thanks and appreciation for your product on the 20th (or pretty damn close) anniversary of purchasing my first GWP license. I wouldn't regularly be sending you a small portion my ill-got-gains (or internet equivalent) if you hadn't earned it along the way. I can think of no other software I have been this loyal to, you must be doing something right (or I am proven delusional...). Congratulations.

---

GWS is about the only program I've continually maintained (i.e. updated) other than the OS obviously because I pretty much use it on a daily basis.

---

I thank all of you for being the model every tech support and customer service should aspire to be - not just software companies but every company. I have been using your software since about 1992 and nothing has changed in the attitude with which you approach business. Your manuals are a joy to read. They are accurate and contain exactly the right amount of humor to encourage people to read them. Your quick response to questions or problems tells the customer that you care. I know I'm not the only one who appreciates you but you folks need to actually hear it every so often.

Your sending me an email to let me know the problem has been solved was a very nice touch. Again, you folks go above and beyond. Thank you!

---

Thank you so much for the prompt response to my request the last few days. I commend you for the great service and can tell Alchemy really knows how to treat their customers. Rest assured, I am thankful for people like you that really enjoy their jobs.

---

Wow, you got back to me sooner than I could have expected! Great service!

By the by: I have always greatly enjoyed the frequent Alchemy email newsletters - superb use of the language and an enormous sense of humor that I believe raises the info high above all others. Please pass the kudos along to the team.

Once again, Grateful Thanks.

---

You have provided wonderful customer support for me over the last week. If you don't own part of the company - you should. Your skill is much appreciated.

---

Thank you for the incredibly quick response, working when you should probably be watching Saturday morning cartoons.

Allow me to add, I've been using GWS for, it's got to be going on 20 years now, I can't remember when I started (you probably have the registration record somewhere...). It's a credit to the team's coding skills but also to their focus in providing a product that is so very useful to many, and outstanding support like this.

---

Thanks so much for your always prompt and efficient support.

---

Just a "thank you" for the article on FTA satellite TV. This is the first time I have found enough information in one place to understand it. Thanks for taking the time to write it and make it available.

---

Thank you so much! Have been a customer, on and off, since about '97. Great product and even better service!

---

Thank you for the prompt response and support on this issue, now I know why I have used lots of your software over the years and have always felt that you are responsive and look after your users.

---

Thanks — up and running. I really appreciate your fast service!

---

I do so enjoy your terrific customer support and perhaps enjoy more your humor. Thank you.

---

Thanks so much for your Free Satellite Television - Some Assembly Required web page. It was clear, useful, and funny, which probably helps your paying customers deal with your real products.

Your posting the web page is a real public service.

And as a practitioner and perpetrator of such things, I like your legal dogma.

---

It is a pleasure to get responses like yours that actually answer the questions I have and are written in plain understandable language. Feel free to show this praise to your bosses when you need a raise.

I have been using GW since I picked up a shareware disc in the dark ages of the computer. Somewhere around version 2 I became a paying registered user. A few minutes ago I upgraded to version 5 in anticipation of the upcoming functionality.

---

Appreciate the fast response. 6 minutes from submission to result is remarkable.

---

In a word - thank you thank you thank you! Okay, that was a few more, but the sentiments are real! Works like a charm, which is more than I can say of me late on a Friday night. Thanks again, and as always, be well.

---

THANKS for your software - I really love it- you do a great job at a reasonable price.

---

Meanwhile I send you my very sincere Thank You for your help and excellent assistance. In an era where so many software companies simply ignore those of us who buy their product your speedy and problem solving willingness is remarkable and certainly most appreciated. My Thanks once again to you and to Alchemy. Terrific customer service.

---

Thanks for the quick response! You folks are just great!!!

---

Just wanted to thank Steve Rimmer for the best advice I've ever seen on saxophones. Spent years researching what I found in his one page.

---

I dearly love the tale of Lady Blandishment's Hippopotamus. I belong to a group of hippo collectors. I have sent them the web address of the tale of Lady Blandishment's Hippopotamus.

Okay... this absolutely wins our "favorite message of the week" award. We assume these people don't collect real hippos.

---

I have been dealing with your company before Windows (DOS). You are still one of the best and easiest company to deal with. Thank you for all your help.

---

I'm bored to tears at work so I decided to browse your blog on my iphone during lunch break. I really like the knowledge you present here and can't wait to take a look when I get home. I'm surprised at how quick your blog loaded on my mobile .. I'm not even using WIFI, just 3G .. Anyways, awesome site!

---

I am writing regarding the Free Satellite Television - Some Assembly Required article.

This is one of the most informative and amusing articles I've read in a long time. The author's sense of humor and wonderful use of correct grammar and punctuation makes this an easy read while gaining some great information. It is rare to find an author who is so proficient in their art of writing.

I am sending a link to this site to my friends and encouraging them to read this article if for no other reason than to enjoy a beautifully written article showing a command of the English language.

Thank you for such a well written article.

...and thank you for brightening up the entire week for us.

---

You nailed the problem. Thanks again so much! It is greatly appreciated and I must say not only do you have a great product, you have superb support!

---

Hello - I'm a 60 year old lady who is thinking of picking up a sax. Your article was very informative and one of the best I've read but mostly it was so funny that in spite of it being 11:30 PM here I read it. In fact, as I was sitting here alone with my cats (no kidding), I laughed out loud about 10 times.

---

Thank you! That was the answer! You guys are great! Happy New Year!

---

Thank you for the quick reply!

You're awesome and thank you for working today. To support the cause I'm just going to purchase the latest version, as your team works hard to bring us these quality products. No upgrade or half-off needed.

Thank you for all you do and know that you are greatly appreciated for what you have contributed to the web and our world. Have a great rest of the weekend & and stellar year!

---

I just wanted to thank your for that superb post about saxophones; really very amusing and time well spent in reading it! I've been playing about four months now and I really enjoy it, so it's nice to be able to understand a few of the terms but also learn a lot from your post. thanks again!

---

I would like you to know how pleased I am with this new GWP4, it's the best graphics file manager I have ever had. To me it is also better than just a Graphics file manager as it can read Coreldraw files and I use Corel for desktop publishing. Also, the "batch" command capability of GWP is so amazingly fast... Finally, I use GWP4 in preference to "Windows Explorer" to make/re-name/delete new folders for all applications as it's tons faster than W-Explorer. Come to think of it, I don't really like Windows Explorer that much!!

Many thanks for a super product.

---

You guys have one of the greatest .GIF animators I have ever used. I just downloaded the latest version of 4. I will check it out for a few days, and I'm sure that I will be purchasing it. Keep up the good work over there!

---

This is just a courtesy mail to thank you all for the help and support I have received in upgrading/installing and registering from GWP3 up to GWP4. I have to say, GWP4 is fabulous, thank you so much. I was well impressed at your tip to cut and paste the body of the mail with my registration details to the clipboard and then, when I installed and registered the form fields were automatically populated with my code/password etc. I just do not know how that works but it was pretty awesome anyway!

---

I have just downloaded and registered my new copy of Graphic Workshop 4 and it's looking awesome to say the least. I also downloaded the "Themes" as I just couldn't be without my "Classic" theme, I love the look of it. I would just like to say that I have been using Graphic Workshop for about fifteen years now and it far surpasses any other graphic file manager/editor that I have ever used before.

---

Graphic Workshop - best money I ever spent on soft ware, best graphic file manager I ever used, had it in my machine for five years or so now. Will upgrade my version 3 to ver.4 real soon, just waiting for my bank to address an issue with my debit card. Best wishes to Alchemy.

---

Just want to congratulate you on Presentation Wizard, which I've just purchased. A great program, easy to use, does exactly what I want without bells, whistles, and intrusive features. Besides that, I appreciate not being a prisoner of expensive, over-built PowerPoint. Many thanks!

---

Again, many thanks for your incredible client service. And the software is ridiculously easy to use and gets terrific results. I've wanted to try animation since I was eight years old (I'm now 45) but never had the chance to do it. Within just a few hours I'd created... A number of attractive females think it's fantastic, so you have my heart-felt thanks!

---

I love your work. I liked pagan daybook. Hoping to buy a new copy of "coven". It blew my mind.

---

You guys ROCK!!! Now my life is complete, thanks so much.

---

I only wish other software support staff were as helpful & knowledgeable as you are ... once again, you came to my rescue in a very quick and professional manner.

---

Thank you for the time you have taken to reply. This is why I still support your software... it's just nice to support a group of people who take their job seriously, including customer support. I'd be unlikely to get that from an outsource in Dublin or Bombay.

---

I must congratulate you all on the best website out there! I enjoyed reading everything! I laughed at everything even the "message" above this.

---

Just dropping you a quick email to thank you for your very informative and helpful article on reducing spam. That's all I wanted to say and I hope you appreicate this genuine non-spamming email from a real person!

---

I just spent a few minutes on your page with Pre-Raphaelite artwork. Thanks for the delightful write-ups about the artists and their work. The style is one of my favorites. Also, love your sense of humor. Made me laugh.

---

Thank you so much for all of your help and patience. Everything worked perfectly and I'm in business. It's really exciting. You folks are just great. Congratulations! Celebrate!

---

Did I mention that I really, Really like the documentation? It often makes me laugh out loud and I consider that a VERY Good thing. You people must have a very good sense of humor and that makes life Soooo much easier. Great work.

---

I must say that I am always appreciative of the Alchemy support responses. You would be amazed at how often responses I get from other support operations have nothing useful to say. It's as if they don't even read my questions. Thank you for your time and attention to detail.

---

Thanks for the speedy reply, you guys are the best!!!! I have used various evaluation versions in the past for short periods, And they convinced me to finally commit and buy a copy. This kind of customer support cements me as a continuing (and paying) customer in the future. Keep up the good work, you have an outstanding product.

---

I use GWS-PRO3 for our church web site. Have been a fan since version 2. Will upgrade to version 4 as the features are some of those I've needed. I like the upgrade price for prior users. Alchemy Mindworks has always provided excellent software at very reasonable prices. Thanks for continuing that excellence with the new versions of your software.

---

A NOTE OF PRAISE: I keep coming back to see what's new at Alchemy Mindworks. This is silly, since I have a Mac and can't even use your software. That breaks my heart. I love the personal tone of the writing on the web pages, appreciate how honest and free you are with your paganism, and really wish (sshhhh) I had a PC so I could use the Pagan Calendar 3. As it is, I can't use any of it!

Essentially today I just wanted to tell you thanks for developing this wonderful software and for your excellent, friendly writing style on these web pages. It is a delight to visit and relax here. Keep up your good work.

In fact, most of our Windows applications can be run under the Macintosh OS X operating system. There's an extensive discussion of how all this works elsewhere at our web site. We hasten to note that while this article undertakes to be fairly thorough, and as such is a bit wordy, it's a very easy installation, and the result of doing so will be to allow Macintosh users to run most Windows software. Unlike the installation of Windows under the Macintosh BootCamp, this one doesn't actually cost anything.

---

Have just bought my first Alto Sax (having played clarinet for a while) and have found the information on your website to be very helpful and informative. I particularly like the idea of practicing (or simply blowing notes) during the adverts excellent. Thank you.

---

I googled "laws of the universe" and thankfully found your page. When I read the disclaimer "that the following would offend someone" (or words to that effect), I was hooked. Thanks for being you. Shanti.

---

My word is good...Your product is good...Please keep my name active on your listing. Thank you for almost 2 decades of GWS support.

---

I've had such fun reading your pages - love the sense of humour :) Normally I don't bother reading most everything on a site that I found pretty much by accident, but with yours I just had to keep going. Well done! Also, props for using a decent font size (particularly on the Privacy and TOS pages). I'm seriously considering buying one of your products now (no, really). Cheers!

---

Sir:

In your email you write: "FOR SALE: Magic wand, one owner, low mileage, only used on weekends to turn politicians into newts and banish the occasional dragon."

As a herpetologist, I've come to know may genera and species of newt. I assure you that none possess the inherent evil of even the best politician.

Gif Construction Set is AWESOME!

You're right... it's a fair cop. We owe the newts an apology.

---

Thank you so much for helping me get going quickly with Animation Workshop. I just have to comment - your documentation is by far the most entertaining I have ever had the pleasure to read, and it seems I am a master at reading manuals (not by choice). Not only very well written and informative, but downright funny!

---

I want to say that your support and customer interaction is top notch. And from the little dabbling with the programs, they look great also.

---

...your mailing list was the first one I subscribed to when I ventured forth on the web some years ago. I have always appreciated that you kept it simple and delivered your message without a bunch of 'junk' in your email.

---

I'm writing this to let the powers that be know that I'm so impressed with your company, I'm going to save for a new Macintosh, so I can run windows and utilize your software. You should be proud of your company and more so, the ethics of your business model. Thank you for a most pleasant experience.

---

Regarding the saxophone page, I was invited to leave a comment at the end of the article and i would like to express my satisfaction on reading the whole thing. The author covered just about everything imaginable which will prove extremely useful upon my first endeavour with the saxophone.

I feel the type of people that play this wonderful instrument are of a certain breed, everyone i have encountered so far are utterly passionate about their music on the sax and the author was no exception. It really made me want to play just hearing how enthusiastic and methodical he is. I have my second lesson soon and i'm in the process of buying my first Selmer student sax, i can hardly wait! I just hope my fiance doesnt mind being displaced by a brass instrument.

---

Just want to pay a compliment! I purchased Graphic Workshop Pro many years ago and use it regularly. Always works well. Your downloads and updates are always "rock-solid". Connections, screens, and instructions on your site pages are well done and easy to understand. I don't ever remember having to contact your group for assistance with a problem. Not many software products are of his quality. Congratulations.

---

By the way, just thought I'd mention that I'm so glad to see that your company is still around. Companies come and go so swiftly these days that it's a pleasure so see a good quality company last.

---

I am currently taking a physics course and my instructors gave us the assignment of looking up a wind instrument and describing the physics of how it works. I've always been curious about the saxophone but didn't know too much about it so Googled saxophones and found the SAXOPHONE page by Steven William Rimmer. I just wanted to drop a note to say that I found his article incredibly informative and easy to read. It was very easy to follow his writing and I feel like I can go out, buy my own saxophone, and learn to play.

---

Thanks for Graphic Workshop, it is the last word in graphics management. It does absolutely everything that I need from a graphics file manager, how I managed before I got GW I do not even know.

---

I have had nothing but immediate and wonderful support from you. Have a great day.

---

My eleven year old daughter is planning to play her twenty-one year old brother's sax this year at school (he played it for six years.) Since he is a grown-up with a job (thank God) he was unavailable at 10:00am to help us place the reed on the mouthpiece and get other info in preparation for band class. Your web site is fabulous! She was blowing into the mouthpiece and only making air sounds until I read aloud this quote, "Your sax is going to sound like an industrial accident for the first few weeks as your lip muscles get up to speed. Deal with it. The more you practice, the sooner the other members of your family will stop throwing things." She laughed at that and honked out her first real sound. Now she knows how to do it (how her lips and abs feel) and is very tickled! Thanx a bunch for this great site. Very informative and quite funny! You rock!

---

I want to tell you that I very much like the writing you use in your announcements and on your website. It is, to me, quite humorous while yet being quite informative. May you never lose your excellent outlook on the world.

---

I just wanted to say how great and fast your support was this weekend after I ordered Gif Construction Set and Screen Saver Constuction Set. I wanted to get my reg codes right away and they were send within an hour. Also I had a technical question and it was answered right away.

---

Do I have too much time on my hands? I just loved this so much I had to send you a message. Thanks for all the fun I get reading your regular e-mails and the books. Thanks too for GIF construction Set.

---

Your software is terrific, and so is your customer support.

---

Can I just say a massive thank you... I have ordered all of the software and it is worth it purely to read the instruction manual... and I must say the first instruction manual I have ever really read (and I have done a lot of technical writing so work that one out!)

Great work! Really appreciate it.

---

Just a quick note to say I love your Indecent Images page. Fantastic artwork, and the collection has a great purpose. I admit that this page was probably 1/4 of the reason that I've become a registered user of Graphic Workshop (2 and 3). Someone with good taste and sensibilities must be worth supporting. I'll provide a link to your page on my web-site page related to art. (I may even have to order the CDs)

---

You guys are just awesome! I've actually been using GIF Construction Set for years... This is really just a thank you for all of the hard work that you guys have done in developing such an amazing suite of software! I look forward to future purchases, I hope to "collect em all".

---

I can't remember if I took the time to tell you folks up north or not, but your NEW and VASTLY Improved web site/web is smashing. The old site is full of wonderful memories, taken from a time when Microsoft's only good product was DOS and that's when I first bough my first license of Graphic Workshop. I couldn't get on the Internet, only connect to another computer via modem. Ah... the good old days. But I digress here. You've done a simply wonderful job creating your new site and showing off most of your products at the same time. No easy trick. Congradulations and give those folks a BIG raise.

---

I'd just like to take this opportunity to thank you for writing such a useful and entertaining introduction to things saxophonal; it frequently made me laugh out loud (if my attempts to learn to play the sax have only a similar effect on my neighbours, then I'll consider myself fortunate).

---

I wanted to say thank you. Reading About the different products that you have tried. Your comments good and bad. I brought a Ford Sport Trac. I love it. Best Money I every spent. Thanks for the extra time you put out for the rest of us. My hat off for the extra mile you went for us.

All appearances to the contrary, we're not selling pickup trucks in our spare time — this refers to a review of the Ford Sport Trac at Storm Gods, the Alchemy Mindworks product review page.

---

I wanted to thank you for writing such a good article on the Saxophone.

Wonderful humor, a great read. And really informative and helpful. Especially the part about you being the only person that can teach you to play.

---

As a long time user of Graphic Workshop (probably the best and easiest program out there) I want to say that I love the new look and feel of your websight. Keep up the excellent work.

---

Have always loved the Alchemy Mindworks take on customer service and the world at large... just enough wickedness to keep things interesting... and think your new pages are awesome! Love doing business with you guys!

---

You guys Rock.

Just Sayin'...

---

I am a designer. I loaded the new version of GIF Construction Set this morning. In all truth this program had been sitting in my computer unused for over a year. But I keep it updated — now I know why. Very late Friday I got a new animated gif assignment due Monday. By this morning (Saturday) I had re-learned the instructions and got the client up and running with his brand new banner. Thanks, Alchemy. It works great.

---

This really isn't asking for assistance of any kind but to thank you for such a very cool site. Was directed via an amusing story someone else sent me and was totally delighted in your work.

I smiled at the lies page and have been a convert to this way of thinking for many years... nice to find another pocket of such understanding, to be honest, quite the relief.

So refreshing... thank you so much.

---

I am so excited at how this little unassuming and inexpensive set of programs has allowed me to create sophistcated looking animations with ease and no need to learn Flash! Quick respose to email, firendly service - wow! A winning product from a winning company! Thanks!

---

Been running your software for years and years it is truly great. I do wonderful things without having to know anything. It's fantastic. I just bought all new of your software to go with my new computer.

---

CD delivered to my home today. Thanks for excellent service. Just listening to the free music right now.

Software installed, up and running.

---

In my opinion, Alchemy's GIF Construction Set is probably the best dollar for value product on the market, bar-none. It is such a great program, that if I let myself, I would change careers and move into amime'. The ease and reliability of GIF C.S. is a dreadful temptations to greater ambitions that are hard to resist. It's easy to feel like a talented genius, with GIF C.S. doing all the work. Thanks and kudos to the folks who did it.

---

This is not a request for assistance of any kind. I have purchased the original GIF Construction Set, Gwspro 2 and now an upgrade to v.3, Animation Workshop, and all of Steven William Rimmer's books. Because of that I have also checked out all of the bookware available too. It is amazing and very comforting to know that you are always improving and updating your software. I can't believe the new features you have simply rolled into your software over the years. Thank you for excellent products and great writing on both your email messages and web site. I do enjoy reading them.

---

Thank you for the excellent response on my order. I upgraded to the new version of the Graphic Workshop and the CD arrived 3 days later.

---

Thank you so much. You guys and gals are great. Best customer service I have dealt with. Give yourselves a big round of applause. Standing "O" on this one. Thanks again.

---

Got to take a minute to pay tribute to you guys — your Presentation Wizard is simply the best. Canada being part of the Commonwealth and if I were the Queen I would knight you guys. Good onya and many thanks for developing another piece of GREAT, SUPERB, MAGNIFICENT, software.

---

I just had the privilege of reading Legacy on the banks of a lake in the middle of the boondocks. While all of your books have been good and remain on my bookshelf, this one is absolutely wonderful and has become a new favorite. Many thanks!

---

I just want to say that your site, and your prose, is awesome! Someone has finally requested / demanded English as a language! After many hours of "customer support" this is unbelievable! I have learned 4 different languages from M*******t alone!

Because I had such a nice time here, I have ordered one of your products. Thank you for the enjoyable experience.

---

I just wanted to tell all of you at Alchemy Mindworks that I love you all!

Seriously, your products, your website, your informative and entertaining verbiage... all top notch!

Hope you are having a wonderful day, thanks again for being awesome.

So take that, flames...

---

Absolutely luv your software! Tried it last night at home and knew I had to buy it!!

---

I just read the "flames" side of your "kudos and flames" page and now I am almost sick from laughter. I am a recovering Christian Fundamentalist and have been clean for over fifteen years now. However, when I was repugnant in the addiction, I did learn that Christian theology teaches that the false gods are not gods at all, but impotent demons who have no power unless the weak give them power. So, if this is really believed by all those flaming Christians who wrote you, why are they afraid to have your materials on their computers?

Beats the hell out of us...

---

Love the humor, I really like the music. Please be complimented in my wishing the compositions were longer.

---

This web site is fabulous! I love the very clever humorous style and easy to read information! It has taken me away from an epro on line class I am supposed to be taking — but WELL worth it! ...just wanted to say Bravo for content and some belly laughs as well.

---

I thoroughly enjoyed your article on saxophones. Very well written, most informative, and generally amusing. Nice work.

---

I don't know who this should be directed to — but I wanted to thank you for the Indecent Images page you maintain. About six years ago I stumbled across the site, and there discovered both Waterhouse and Tennyson, who quickly became my favourite painter and poet. My love of art and poetry began with the Lady of Shalott, on your webpage.

Now, years later, I happened to find it again. I feel like I owe a debt of gratitude for the joy I have received and always will from the worlds of art and poetry which a single webpage opened up for me. Thank you.

---

I just purchased e-paint. This program is great — solved my problems. MUCH better than MS-Paint (I hope that's not an insult).

---

I would just like to say that your website and your approach to software development is outstanding. I actually enjoy reading your instructions because they are quite humorous and intelligent. I enjoy the small similies and political innuendos you place in the instructions also. I guess the best part about all of you is that there is no arrogance displayed. You convey a very positive, unintimidating persona.

---

I have been using your products for at least six years and I admire the way you folks just keep on keepin on. You guys have really got your stuff together.

---

I don't normally write such letters as I'm so busy but I just had to write and thank you for your products. I have purchased several of them and I can't tell you how much I am learning and enjoying them. I just cannot believe the things I am able to do and the things I am making. I am a "Jerry's Kid" on computers but your software is so easy to use no one will ever know.

It's amazing and I'm having a ball. There is one problem thought with all your software that I have purchased. That problem is... I AM HAVING SO MUCH FUN... I never get any work done!!!

I can't thank you enough...

---

What a fantasmagoricalizationated program Graphic Workshop is. I use it every day...

---

Ok, you people are the greatest!!! Thanx for all your help... keep up the good work on your software. Alchemy Mindworks rules!!!

---

I just have to pass on my thanks. I've been using your GIF animator for many years quite happily. Today, I got a group of photographs from a teacher to make into an animation. The photos are in reverse order. I just loaded them in and reversed them so easily with your reverse function. I am so grateful that you thought to put that in even before I thought I needed it! You're the best!!

---

I am just enquiring as to when Legacy is likely to be available for sale. Have read all the other books (over and over) and think they are all fantastic!!! Just looking forward to reading another masterpiece from a great writer.

It was only a year late...

---

I just want to comment on how much I appreciate your update emails, and the little bits of humor that I find in the text. Thanks for bringing a smile to my face many times over.

---

Thank you for producing such great software. I've been a fan of your company for a long time. I think I still have my first GIF Construction program from approximately 10 years ago.

---

Your piece on government policy and economics is one of the finest I have read; funny, informative and succinct.

---

In a web world of so much waffle and rubbish regarding the saxophone, how great to read an intro site that's not only informative, beautifully written and right-on with its advice but one that's also humorous! I learned as I laughed my way through it! I will certainly recommend it to my students. Well done.

---

I want to say how much I appreciated the article by Mr. Rimmer on Spam. It is comprehensive, easy to understand and very helpful.

---

I played sax for a while about 40 years ago. However, I have forgotten virtually everything I once knew about playing the instrument. I surfed the Web for articles on starting out, and I stumbled across yours. What a great introduction for an adult player! You write clearly, logically, and with great humor. With so many mediocre sites out there, it is refreshing to find information like this.

---

Your tech support team was so responsive and vigilant in pursuing the solution to the problem. It's nice to know that there are still some responsible software vendors out there like yourselves that still care about the customer! Thanks for doing a great job!

---

I have just spent US$200 or thereabouts buying your products. Why was I beserk enough to do that? Because I played with Alchemy Workshop for 10 minutes and realised I'd found something I could understand, well better than anything else I'd come across. The price per item was attractive too.

I am so in tune with your sense of humour that I found myself laughing out loud as I read the webpage and tutorials.

---

Thank you for the ever-present humor in your emails, website, and product documentation. It truly makes life better. If only we could harness it to do battle against the forces of evil in the digital world...

---

Thanks a thousand times. This kind of service on a Sunday is amazing!

---

Hello. I just wanted to say how much I enjoyed your site. I am Canadian, and an artist, and never knew about these wonderful paintings being censored. I was so impressed that I purchased the two CDs. Thanks for an enjoyable experience.

---

I read the saxophone article. It was a mile long but it was the most truthful and funny thing I have read about saxophones. Hilarious stuff.

---

I discovered Mr. Rimmer's books in late 1999 and I have read all four of them. They are unique, I find them real "page turners" as the old saying goes. I've been waiting for Legacy.

---

Thank you for your policy, for the updates to my four programs, and for taking some slight filthy lucre in recognition for your magnificent work on the programs, and on the patches. I have just spent an hour of deep belly laughs reading (and re-reading) some your articles. Your novels (I have only three of them), your programs, your wonderful articles, and your amazing service by telephone and e-mail, and the ancient musick on the free disk are really quite unbelieveable...

We brag about having the biggest brain of all animals, and yet we don't use it. Except for you and me, that is. And perhaps the leather-winged demon. I can't thank you enough. Warmest wishes, and keep playing. (My flute experience parallels your sax.)

---

I just wanted to write and thank you for the two great program that I have registered. Your continual upgrades to these products is noteworthy and that is why I just went online and upgraded as asked because you guys deserve the support for all you do. Great job by your programmers.

---

I have just received and am currently listening to your CD. I bought two of Rimmer's books and A.M. sent me the CD for free. It is wonderful!! You guys not only have a great musical talent, but a fantastic sense of humor as well!! LOVE your website as it had me cracking up all the way through. If you guys ever do release anything else or if you ever decide to perform and plan on being in the U.S., please drop me a line as I'd like to attend.

---

All I want to say is thank you. I read the Death To Spam article and followed the advice. I not only raised the dead and got promises of action but lo and behold, I opened up my email today and only had one piece of spam.

---

Your sax site, nice work!

---

I happened upon your website while searching for information about spam. I am simply writing to thank you for the in-depth information. The Death to Spam article is very interesting.

---

I've found a new site to top my favourites list and One Hundred More Commandments is it... closely followed by Less Obvious Laws of the Universe.

---

I think these programs are neatest thing since sliced bread!

---

I did read Wyccad from cover to cover... I think it's a wonderful book.

---

The flames were quite funny — perhaps a special quarterly newsletter with the best of the flames.

---

Just wanted to say that I love the attitude that permeates the body copy of just about every page on your website and your announcement emails. Almost everything I read gives me cause to smirk, or sometimes laugh out loud, even (especially?) when it's supposedly boring legalese.

---

Just a note of thanks for the truly excellent paper on SPAM. No reply needed.

---

I want to thank you for this outstanding piece of software. Graphic Workshop has so many features I love that a list of my favorites would look enough like the manual to invite questions of plagerism...

---

I LOVED the saxophone piece! I enjoyed reading it in your unique tongue-in-cheek style! Being a saxophonist myself, I got a good chuckle at times, plus, it was an accurate historic and informative article.

---

I really enjoyed viewing your page! I just did a search for a GIF animation product and found your site somehow. I am glad I did! Seems you and I are kindred spirits, and I really like your sense of humor. Keep going!

---

Thank you thank you thank you for the lost registration code robot! I wish everyone who sold software on-line had the same feature. I feel like the problem is in my hands, where it should be (and since I already feel like an idiot for losing the code, the bot makes me feel a lot better). As usual, you guys rock.

---

I would like to thank Steven William Rimmer for four (Coven, The Order, Wyccad, Eye of Dawn) wonderful books... I have had a hard time putting most of them down (which has sometimes annoyed both my husband and the cats).

---

How can I get full CDs of your music like what is on the ancientmusick mini-CD? It's beautiful music. Thank you.

---

This is the greatest article I have ever read about spam. I am so tired of Viagara spam. I get at least two a day, and usually three. I don't need it, don't want it, and have never been to a web site to inquire about it. Thanks so much for what I know was a lot of hard work preparing this help. You are a saint!

---

Just wanted to let you know that your site is one of the best on the web. Your content is enlightening and often humorous. Keep up the excellent work. Thanks.

---

I just wanted to thank you for creating such an easy to use, fun, and practical GIF software program. I have had a blast using it on my website. I spend hours making animated GIFs now. I never thought it could be so easy.

---

I am very pleased to see you are still in business in 2003 — I used the DOS version of Graphics Workshop on my 386 and had to be physically pried away from it as late as Windows 95 or 98. I love your attitude on your website which I see has not changed from threatening poor me with leather-winged demons in the DOS version. May Our Lady keep giggling with you.

I'm not personally pagan, just a RC consecrated virgin... oh, and I apologize in the stead of the 'christians' you probably get a lot of flack from, gomen-nasai.

---

Thank you for the wonderful and informative information about spam. I learned more reading your article than I ever thought I needed to know. I'm writing to thank you.

---

I want to tell you that I really appreciate the sense of humor I see running through all of your written communications and on your website. It keeps me riffling through all of your product descriptions even if they are not applicable to my needs.

---

So ended up reading through this page and enjoyed the humor and thoughts. And simply wished to say so. Nice to see how life can be, post Web.

---

I just wanted to say "Thank You!" for such a great group of products. I'm having "entirely too much fun" working on my website. Keep 'em coming.

---

Saxophony: How dare you waste a full hour of my valuable time by forcing me to read every last word of a really excellent monograph.

---

Rarely do I run across a site where the code is good, the graphics are great and the writing is better. Your sense of humor is refined and erudite. I truly enjoyed your EULA translation for the masses. I downloaded a few programs and look forward to trying, and buying, them. Thanks for staying away from the cheesy graphics and lowest common denominator humor. It's nice to see how Alchemy Mindwork's mind works.

---

I recently purchased several Alchemy products and received the Ancient Music CD. We love it. However, we can't seem to find any additional Ancient Music CD's to purchase. We have visited the ancientmusick.com web site and no additional titles are available and they refer folks back to you.

At the time this message was received, there was but a single ancientmusick.com CD. There are now more of them — the ancientmusick.com CDs page lists the available discs. In addition, we've heard persistent rumours of a full-length CD in the works. We've also heard rumours that Elvis has been spotted at a Krispy Kreme in New Jersey. We're somewhat more confident in the former.

---

Just writing to say I like the style! Just purchased and used the GIF Construction Set... well done. The documentation is the way it should be. Love the Indecent Images... tempted to buy that too.

---

You guys must have the best job in the world. I just ordered some stuff and started browsing on your articles section. More fun than poking the president with a sharp stick!!! I spent two hours reading your fables. Thanks for the fun and games and great artwork.

---

Clearly, you all are polished magicians! I look forward to playing and creating with your tools. I like cool tools and just from looking around your site, I see you have many. Thanks also for sharing your stuff for a reasonable price.

---

I wanted to thank you for one of the best articles on SPAM I have ever read. I have added the page to my favorites so that I can reference it and use some of the very sensible suggestions for any of the really objectionable stuff that hits my mailbox. Bravo for your effort. Your site demonstrates common sense and humor, two qualities sadly lacking in much of the tripe that proliferates on the internet as well as elsewhere in commercial ventures. In fact, I am so impressed that I intend to check out some of your products. If your programs are written as well as your prose they may be quite useful to me.

---

I have had Graphics Workshop Pro for several years. Each time I get a message that there is an upgrade patch, I marvel at how wonderful a company you are. Other software vendors keep us on the hook with "dosed out" upgrades. You never charge. I sincerely want to thank you for this policy. To all of you at AM my best wishes for continued success and everything good.

---

I just want to thank you for your commitment to quality. I have reviewed and used your product over the years. One thing I can be assured of even before I intstall the application is that I will not see the blue screen of death or have an application that takes over my system.

---

I found your page while doing a search on copyright laws and the validity of willing intellectual property. Never expected to find medieval jazz. Thanks — I enjoyed it.

---

I love the program so much I had to get the plug-ins. Thanks again, your product or should I say software is excellent, best thing I have seen on the market. I look forward to receiving updates.

---

You have produced the best photo cd on the market. Isn't there some way you can increse your invertory? posters? Art Deco? More of the Same? (anything... I will buy it. )

---

I thoroughly enjoyed your CD. What were your sources for the tunes? Is there some form of notation available? I hope other CD's are on their way to being produced.

---

I just wanted to tell you that your documentation contains some of the most clever writing I've seen, especially in dry old manuals.

Oh, and your warning not to trust hackers "prematurely balding 14-year old's" indeed.

---

I just finished Eye of the Dawn and enjoyed it much. This should be made into a movie!

---

This [CD] is really nice. I was listening into these and they had a special charm... sounded like recording was fun, and there were friendly people involved.

---

I just wanted to let someone know how beautiful that article was in explaining our economic hardships of the western economies. Absolutely wonderful! Though I already knew the basics from college, it helped solidify what those professors didn't tie together — mostly because it was a liberal college in the first place and they are still in denial.

---

It is certainly a fine thing to deal with a company who cares about the product offered and strives to keep old-fashioned values about quality and customer service. It is a better thing still to deal with a company that also cherishes the rights of the customer. The U.S. Government has a lot to learn from you.

The legal dogma being written in a readable manner must give your lawyers conniptions, seizures, and all sorts of fits.... well done.

I have a short list of friends that I use as resources to sharpen my use of the language. Please accept the compliment of having been added to this list.

---

Thank you very much for your web site; for your software; for your humor; and for your insight on spam, taxes, and other abuses.

---

I've only read a part of your webpage on spam. And before I got to the end I wanted to stop and say "THANK YOU" for taking the time to share your knowledge with others. I'm on my way back to your webpage to order one of your books.

---

I just wanted to let you folks know that I have used Graphic Workshop since its inception. I started using it with win3.1 and am now using the program for windows XP. You might also like to know that I have registered the program. It is the best program I know of to perform the operations I like. Thank you and keep up the excellent work!

---

I've been a registered user of Graphic Workshop Professional for several years. It has saved my job when I've been threated for not meeting a deadline or two.

Keep up the good work — your products are fantastic!

---

Greetings! I just updated my Pagan Daybook, and wanted to take the opportunity to say a couple of kind words. First, I love it! It's absoutly entertaining and worth the money! Next, I love the sense of humor in the way everything to do with Alchemy Mindworks is written! The tounge-in-cheek mindset of the writer shows through! This is a person with whom I would love to sit and have an adult beverage.

---

Just thought I would drop a line to say how much I like the humour on your site. So many web product sites are as dry as dust. I will be purchasing your GIFcon product shortly.

---

I set up e-mail for my 2 year old so his grandparents, who live in another country, could send him webcam messages. Soon after, his address started getting spammed, which was driving me mad. Your site has been a wonderful help. The spam is at a very low level at the moment (1-2 per day) but I've managed to trace all of the ISP's, forwarded the offending mail to them and had some very helpful replies from the abuse@.... controllers. It's very gratifying to know that pratts and morons are having their internet services withdrawn or heavily controlled all over the world.

---

Just wanted to let you folks know that I downloaded your e-Paint software and I must say that it's abolutely superb! Keep up the great work.

---

I was directed to your anti-spam page by a ZDNet article, and I just wanted to say thanks. It's articulate, intelligent, informative, and helpful.

---

I'm half way reading "The Order" and it's a great read so I'd be happy for you to pass that on the the author.

---

Just want to say thanks for your Death to Spam info. It's the best I've seen. I'm using your suggestions.

---

I think your programs are wonderful. That's all I really wanted to say. I used Graphic Workshop when all I had was a Win95 Laptop, with very little memory. So little, in fact, that GWS Pro wouldn't even run, but the old version did, and I LOVED it. I have just downloaded e-Paint on to our new computer, and although I haven't yet had the chance to try it, I'm sure it will be wonderful. Thanks for everything.

---

Greetings from inner space.

I've been surfing through you site looking at all the artwork (awesome), reading files and getting a feel for your firm. The points of view therein expressed are hilarious and thought-provoking, for the creative thinkers. I'm looking forward to familiarizing myself with my GIF Construction Set Pro and reading Coven. Pleased to know others aren't afraid to stand up and be counted. Thanks for your patience while I learn about web practices and the computer.

---

Just finished your page on spam. Excellent and I agree fully with your views of spammers, politicians, and governments.

---

I have just tested and ordered your GIF Construction Set Professional. Great job, it works! I have never seen something as easy. It does what it advertises with no fuss and at minimum costs. I wish other software makers were as proficient. Thanks.

---

I really just wanted to say that I have always admired your website with its straight forward and humorous approach to legal 'stuff' and the needs of business. I don't usually read EULA's from Microsoft due to their legalese and repetitive nature. Yours are always interesting with the odd bit of humor or cynicism thrown in to keep it human. Just thought I would let somebody know that while necessary, the verbage is readable and, surprisingly, interesting as though a real person had written it despite the lawyers. The informalisms suit you well. Please keep it up, maybe it will turn contagious.

---

You responded too quickly — isn't there some industry rule which prohibits software houses from replying for at least three days, and then only with promotional material which discreetly avoids addressing the the original enquiry?

If you get reported to the Worldwide Union of Software Sacerdotalism (WUSS), rest assured it wasn't by my hand.

Honesty bids us note that we had to look up "sacerdotalism" too. It refers to the methods or practices of a priesthood.

---

It's not every day I feel like wasting someone's time with excessive praise, but I've just downloaded your shareware version of Gif Construction Set Professional and although I haven't actually USED it yet, I feel compelled to drop you a line to say thanks...

...firstly, for the entertaining and witty style of your documentation — as a student I could never be bothered to write any, as I assumed like me, no-one ever read it, but in this case... I've read this one — so a bonus to the author, or he/she can just have my $20 when I register.

As a newcomer to the world of software development... I've finally realised that software piracy is a crime after all, and it is both refreshing and pleasing that someone can still have faith in the world and distribute a full shareware product with no 30 day limits. By the law of returns, I wish you many many cheques...

Thanks, again.

---

Just wanted to say "Thanks" for a great product. I have been using Graphic's Workshop since 1990 I think. Registered and paid for... GW Professional (now) has been with me ever since... GW is one tool I can't be without. I have also bought other of your products but it is GW that is invaluable. Thank you for keeping it current.

---

Dear folks at Alchemy Mindworks,

I just wanted to tell you that the Gif Construction Set Professional CD I ordered recently arrived yesterday! (Well it must have had a quite interesting ride from Canada to Germany...) I am very happy about my purchase, that piece of software is really wonderful, thanks for that! ...I also would like to say that I had a really good time browsing your website, your style of writing is fantastic (I seldom come to witness such a subtle sense of humor...)!

p.s. Give my regards to your leather-winged demon of the night, I hope I won't have the honor to come to get to know him personally....

---

I just wanted to say how much I enjoyed your site and the beautiful images. I am a high school art teacher and like the preraphaelites very much. Thank you for making this available.

---

[Graphic Workshop] is the best graphics software available and it is compatible with Windows XP. I have used this program for years and have yet to find anything that comes within range of being better.

---

Thank you for your excellent product and wonderful support through the mail list, and your progressive attitude about continually updating and enhancing the software. I recognize this kind of attention to a product and to its users is a rare thing anymore, and I appreciate it very much.

---

Just a note to say how much I enjoyed the Fruitopia economics lesson. I sent a link to several friends... my 16 year old niece got a link as well. At school she was told that "to build a new road, someone else has to go without"... it drives my brother crazy.

---

No question — just a big thank you — your article on Spam is exactly what I was looking for, and I found it quickly and easily!

---

Re: Graphic Workshop. First class, very intuitive... learned it in less than half an hour... wish more programs were as powerful yet easy to learn.

---

I've been using GWS for some years now. I registered it (it is one of the few programs that I have found worthy of registration since 1982.) I think that is the wisest thing I could have done. Not just to keep the 'leather winged demons', or whatever, off my doorstep, but because I use and need GWS Pro. It is an invaluable tool. I use it in conjuction with several other (gasp!) commercial graphics programs. However, GWS Pro is an integral part of my arsenal. It does what no other program seems to do. Please keep up the good work...

---

Sniff. I love you guys. Gasp. Your writing always makes my day, on the days that I see it. Being the proud owner of no less than four of your software packages which thrill me to the very verge of delerium, I just wanted to take the opportunity to wish you all a Happy Solstice, Merry Christmas, Happy Chanukah, Happy Kwanzaa, or just have a nice day, whichever is applicable.

---

I would like to express my admiration for whoever creates the content of your web site. I find the content refreshingly different from most sites and wanted to express this to the author(s). I find something to chuckle (or at least smile) about in almost every area I have been to so far. It helps make the search for information more enjoyable.

---

I just read through your FAQ page... it's as great as the software you sell!

---

I really appreciate your very helpful site. It also is quite nice to look at. I intend to implement some of your suggestions as I have had a bit of trouble with spam lately. Additionally, I am bookmarking your site and plan to visit again.

---

I've come back to your page many times over the last five years and I never tire of the refreshing wit and intelligent perspective of this site.

---

Greetings! I just thought I'd let you know you made my day yesterday!

Being an essentially idiosyncratic and independent person, I do not like others assuming that they know best for me and my working habits. I don't even like the washing machine manufacturers to try to fix how I may do my wash: if I want to wash my cotton fabrics on cold with a hot rinse, I figure that's MY decision to make, not theirs. I feel the same way about computer software.

I have been irritated to the point of uninstalling other graphics programs because they were so rude as to run through my computer, without even asking me first, scarfing up file extensions, changing file associations to themselves, and leaving me with listings of files unable to open in their programs of origination by double-clicking.

When I installed the Graphics Workshop Pro last night, I can't tell you how delighted I was to find it politely asking if I wished to change any file associations now, and letting me know that I could not only decide now or later, but I could also decide which and how many to change. How delightfully refreshing! Thank you so much!

---

I just wanted to say how much I enjoy reading your website with it's slightly tilted humor. I've been using Graphic Workshop for years now and it's the only shareware I've ever registered or kept. No leather-winged demons of the night for me! Keep up the great work!

---

I just wanted to tell the folks at your company how much I've enjoyed your website. I came across your site while searching for a way to convert ART files into other formats and your Graphics Workshop Professional was just what I was looking for to solve my problem. Not only did I find a great graphics tool but I was also highly entertained by the content of your site... Thank you for making my on-line shopping experience enjoyable and entertaining. After using Graphics Workshop a few times to convert images for a Powerpoint lesson I am back to register my software and have also ordered a copy of the novel Coven. I am looking forward to learning how to use more of the wonderful features of Graphics Workshop and I am saving space on my "books I have to read shelf". Thank you again.

---

Just got done reading your Anti-Spam page and I have to say that it's the best Anti-Spam article I've ever read — and I've read a LOT of them. The content is so outrageously funny that your company is at the top of my list of places to buy from! BRAVO!

Haha... Monkey Dandruff... Cracks me up.

---

My roomate last night went to check his email — and received over 600 spam messages at once (I'm not kidding). He now truly regrets deeply having clicked on that "Check your Credit report for Free" banner ad the day before.

Anyway — I just wanted to say thanks for a fantastic list of resources and actions — it was a pleasure to read, I learned a lot myself, and hope to share your page with others who have SPAM problems.

---

I offer you my thanks and my sincerest congratulations. Your software is superb.

---

Thank you very much for your speedy response to my question yesterday! Have a great day.

---

A very good morning to you! I've just finished Wyccad after The Order and Coven. It is the book I like most. Just in a mood to say hello and wish you all the blessings and gifts Anui and Herne have to offer.

---

Thanks for the reply. I went back to your site... and after reading everything, I ordered the CDROM. I was superbly impressed by the wit and irreverent humor that your whole site contains. I laughed my way through each page while picking up a lot more info and I couldn't stop myself from buying it. If the software is only half as wonderful as y'all, it will be a welcome addition to my arsenal...

---

I have searched the Web over and I think I have found true love. I have never visited a Web Site that I have enjoyed more. I have read every single word... I cannot tell you how many Web Sites I have searched through looking for info on "HOW TO" that made any sense to me. YOURS WAS GREAT!

---

I just wanted to say that I very much enjoyed reading your commments on the collection of paintings in your gallery. Your site came up in my search for sites on the Pre-Raphaelite Brotherhood. I enjoyed it very much, and hope to see more added to it someday.

---

Just a quick note to say, I don't know which I enjoy more, the GIF Construction Set Professional I purchased or the humor that is generated throughout your web pages. I was so impressed with the ease of use on my GIF program that I almost immediately used my plastic to pay for it. You have a wonderful product, sense of humor and a helpful, informative instructional page.

Many thanks.

---

I just wanted to tell you how much I have enjoyed browsing your many pages. It's very refreshing to find a web site that it so well maintained, easily navigable, and impressively stocked with a fantastic wealth of products and information. Once again, thank you.

---

This IS the ultimate screen clock.

---

Hello! I'm a Christian chaplain who came across your e-mail guidelines page while surfing the Web. I'm not writing to preach or convert anyone (though I could provide information toward this end!); I merely wanted to let you know I found your no-spam guidelines quite apt, very well-described, and equally amusing.

You've definitely given me some food for thought, and a good laugh this morning, with your guidelines. Thanks so much.

God Bless!

---

Your program works great, and I have found it to be a useful tool. What's more, each and every time I have asked a question, regardless of how strange, I got an answer quickly. Hmmm. Impressive. Service is worth its weight in gold.

---

Thanks so much. It worked like a charm. I really do appreciate the time you took to explain this to me... and on a Sunday... now that's service. I have a lot of fun with this program and even though I know I'm not using it to it's full potential, I seem to be learning more and more each day.

---

For about a year now, my mailbox has become increasingly plagued with spam. Despite setting filters the problem is getting worse by the week and I'm now receiving at least as many spams as regular mail.

I've just finished reading the Anti-Spam page written by Steven Rimmer. Thank you for hosting it — I now feel well-armed to take up the fight!

---

Just a short "thank you" for the humor I've found in your email postings and web pages.

---

Hi, want you to know that I have tried... various other gif animation software — yours is the BEST. It is extremely USER FRIENDLY. Thank you for a wonderful product.

---

...I want to congratulate your excellent work on the GIF Construction Set Pro. I downloaded and installed it as shareware, and within an hour was producing my first animations. I am on to more complex ideas now, but haven't run into a limit with the software. The interfaces are clean and intuitive, and the results are great. I decided to send the nominal registration fee the first day I used it.

I have since checked out more of your web site, and have found many useful things. You've done good work for a bunch of pagan idolatrous unbelievers. In fact, you've done good work for a bunch of virtuous god-fearing Christians.

---

Problem solved, thanks very much for your help and please let me say that your customer support is as good as your product — simply superb!

---

I just wanted to drop you a note to let you know what a pleasure it was 'surfing' your site. As a budding designer I'm always interested in what the 'other guy' is doing. The colours are very easy on the eye & the site is a breeze to navigate. Best of all, the many bits of humour you have are refreshing. Imagine — smiling while learning. What a concept! I will be back to read your many tips more thoroughly. I orginally came for the banner info.

---

To all at Alchemy - thank you for your very informative article on spamming. I have found it to be incredibly helpful - I shall be trying out your suggestions on reducing the amount of revoltingly explicit spam I am currently receiving. I particularly like the female tarantula method!

---

You guys provided an idiot proof product with great back up support, just what I needed.

---

I want to thank all your people for producing such brilliantly conceived and executed software over the years. Keep up the good work!!

---

I just read your Death to Spam article and wanted to say thanks. I don't usually jump in on something like this, but the information you impart, your sense of humor and justice dispells at least a tiny bit of my cynicism about the state of the human race. And thank you for your comments about religous (usually Christian) fanatics. I am trying out your programs and am expecting the best, given your intelligent approach to the important issues of life.

---

Thanks for taking the trouble to provide the "Death to Spam" section of the site. I've had that page bookmarked for quite some time, for ease-of-return in times of doubt.

Thanks also for making Graphic Workshop; I don't do very much with graphics (the poor thing's probably bored silly), but it's nice to know it's there when I need it.

---

I just wanted to say that I have used Graphic Workshop for about 6 years and really like it. An ex bought it and registered it for me. Ex is gone but the workshop is still here... I just wanted to say I really like this program.

---

After completing my technical questions, I just felt compelled to write and comment on the great attitude you guys seem to have. At least that's the way it comes across on the web site. For the graphics products you produce, I expected more... cumbersome graphics to show it off, but you are keeping it nice and clean and quick, the way I like it.

My main point, though, is your sense of humor. It permeates the web site, but never turns it into a joke. It's a pleasant experience, and I just wanted to pass along my compliments to the designers and jokers behind it. For the serious products you produce, you appear to be having fun with it. Good for you!

---

A few months ago I decided to investigate putting my work on screen savers and selling them through local retailers. I was overwhelmed by the number of options I found on Ask Jeeves. Fortunately I looked long enough to find your site. I ordered my copy of Screen Saver Construction Set today. But mostly I wanted to tell you that I really appreciated your sense of humour that is sprinkled throughout your web site. It was most refreshing.

---

Just a short feedback note to say the I just completed ordering GIF Construction Set via the phone method. The order was taken both professionally and efficiently.

I also enjoyed reading your license agreement and other documentation. Quite entertaining.

---

Please pass my comments on the appropriate people. This site is great. Lots of usable information. Clearly documented. And Funny! Great job! Thanks

---

I'd like to thank you for your 100 Commandments Page. It's delightful! Everytime I visit Alchemy Mindworks website, I have another reason to smile. Keep up the great work!

---

I have received wayyy too many Spam mails, a lot of which are of a sexual nature and I could never figure out how to get rid of them. I used your suggestion of sending mail to postmaster, root and abuse at domain. I found the site a godsend... very informative, enlightening and VERY humorous. Thank you for the info and the laughs, Keep up the good work.

---

My goodness! I just wanted to express my enjoyment of these beautiful paintings and the narrative by Steven William Rimmer.

---

I have read your laws page and wish to give kudos to the very sharp people that can actually think and speak correctly. I would like to thank them for getting out of bed and doing something with their lives other than goverment jobs for the ignorant and dull witted.

---

As a long-time fan of GWS and, later, your GIF Construction Set, I am very pleased to find that you receive those well-deserved kudos.

But the flames are much more entertaining...

---

No need to reply to this. I just wanted to say I enjoyed the beautiful art. I also enjoyed reading your comments very much. That particular brand of humor is delightful. Especially on a day when I am so surrounded by "creeping mundanes!" Thank you. I will visit again and enjoy more.

---

I just wanted to say thank you for making my day.

I live in a very small area and do not get out much. I rarely find things that are of such an interest to me your place is filled so far with some of the most pleasing sights to behold. If there are other areas that I might find and you might know of please let me know and keep up the great work!

---

I happened upon Steven Rimmer's Death to Spam page and I just wanted to pass on my thanks.

I've been putting up with this garbage for too long and every now and again I'd vent my spleen on some idiot. It was most helpful to get some practical advice on dealing with it and taking an active part in trying to stamp it out.

Thanks again

---

Wanted to say thanks for the SPAM article. I had been sending 'unsubscribe' email... since October when I was apparently placed on a mailing list. No results. I CC'd the service provider and replied with a copy of your generic message thing, and got an appology, and assurance that I've been removed from the mailing list within minutes.

Now if you could tell me how to get back at people for driving SUVs...

---

You have an absolutely great web site. I love your political commentary and am glad there are like-minded individuals getting the message out there. I will be most certainly passing your web site address around to my friends and co-workers. Pardon my effusiveness — but it's easy to get carried away when you encounter quality.

I also can't wait to try out your software. Glad I took the time to check you out!

---

Just wanted to say a HUGE thanks for your web page on spam.

I was just about to shut down my e-mail because I am constantly being attacked by spammers (- I get about ten to fifteen a day and my in-box protector is full of blocked addresses!)

Your page was informative and easy to read and I will recommend it to everyone!

---

I found your webpage to be a masterful fusion of wit and professionalism. It's definitely one of the most enjoyable pages I've browsed through.

---

Just wanted to... tell you this is one of the best sites I've ever been to in my short time surfing the web — Phenomenal!!

When I came here searching for information on gif animation, I not only found that information, but also insightful political commentary and methods to deal with e-mail. It's great!

---

Dudes:

I just wanted to let you know how pleased I am with your latest version of Graphics Workshop. I had used earlier versions, and found the support for Amiga formats to be an invaluable tool. I never thought that I would pay for something that could be had for free, but I figured I owed you guys. The latest version of GW is so much better and easier to use than commercial products that it makes me want to cry. How could shareware be so superior to commercial products? I give your product the highest accolade I can: It's ease of use and intelligent absence of useless features makes it the first PC compatible program that feels like an Amiga application.

The instant .WAV playback feature is something I've been looking for for years, and is an unanticipated icing on the cake.

My sincerest thanks and awe for Graphics Workshop.

---

I just happened to find the link to your site from another site while searching the internet for graphics conversion programs. Lucky me. I would like to buy the GIF Construction Set today, Friday (night), but I'm sure you're closed for the holiday weekend, so I will buy it on the following Monday. In the meantime, I would like to post an animation I just made with the GCS on the internet. Please don't hunt me down like the last doughnut at Rosie O'Donnell's house. Your GCS is just what I was looking for and the price is great! Will contact you on Monday.

---

Hi there. I'm sure you get a TON of email every hour. I just spent quite a while reading your page on death to spam. (I'm dyslexic, on top of just being a VERY slow reader.)

WHAT A COOL PAGE! You write with much sense, humor, wit and intelligence. I have a really hard time reading, and let's face it, your page's purpose isn't entertainment. But it grabbed me and made me want to read the rest of it!

Kudos to you for using the internet in a great way!

---

Just downloaded GIF Construction Set which appears to be a great utility. However, I'm writing to say that I really enjoyed the Fruitopia article. One of the best short explanations of how we got into the mess we have over the past 50-70 years - very timely for our election next week. Your piece is better than Henry Hazlett's classic "Economics in one lesson"

---

You have a super website! Very Professional! I browsed every inch! Thank you and keep up the great work.

---

I really enjoyed reading "Deficits and Deceptions" today and have forwarded the URL thereof to a number of Libertarian friends in the U.S. I have enjoyed your fiction (encountered via your "bookware" days), and found this political essay equally delightful.

Frankly, I discovered this by way of recommending Gif Construction Set Pro to some folks who had asked how I'd done the animated pic that accompanies my journal entries. To tell the truth, I am VERY happy that I poked around a bit today (searching for URLs to post for the program info), as I had been using the Gif Constrcution Set solely for doing animations, and had no idea of all the other things it is capable of (I spent most of the morning touring through the demo page ... getting all sorts of ideas of new projects!).

---

I stumbled onto your Death to Spam page via Abuse.net, I think. Fabulous work!

I've come to consider spam-battling the community service I perform every day, and am trying to educate myself even further about it. I feel like belly-bumping my monitor when I hear from an ISP that they've shut down a user's account (as I just did this morning).

At any rate, I wanted to praise your intelligent and humorous treatise on how to handle spam. Simply delightful. I don't know how you manage to stay so polite, but it's admirable.

---

I just downloaded GIF Construction Set Professional. I haven't even tried it yet, but I read the information sent with it. I'm not even sure I'm intelligent enough to work this program, or if it's something that I will want to keep, but your "Hacker Warning" was so well written, and I was so impressed, I almost feel like buying the program anyway. :) It was awesome! That was the best put-together warning I have ever read.

---

Just wanted to say thanks for the info provided against SPAM.

I get a lot of it and I'm sick of it and your info just might help me get my e-mail box back.

Good work and you get to go on my "good internet companies" list - Have a great day :-)

---

I'd like to drop a quick thank you note for your article on Death to Spam. I found it extremely informative, and I'm going to foward the URL to everyone I know, so they can help protect themselves as well. Thanks again.

PS: Look foward to purchasing Gif Construction Set.

---

This message pertains to Steve's book Eye of the Dawn. After a titanic struggle with the phone company in the summer of 2000 when we moved our web server in house — and about a week of being off-line most of the time — this was the very first message we received.

Thank you for this very fine fiction. I could not stop reading from the first page to the last.

P.S. I have the Jam Ink AGES edition. On page 261 the Latin sentence is misspelled: Hoc nomen meum verm non est instead of Hoc nomen meum verum non est

It's so hard to get a spelling checker that does Latin...

---

I have just read your precursor to using your product. I am only now able to catch my breath enough to type this missive. That is BY FAR the greatest warning to Hacks and Crackz I have ever seen! I have threatened people with humor before, but that took the cake! My check is in the mail! (I promise.) Did I mention your product kicks-ass?

---

This message refers to Steve's article Death to Spam

This article was extremely informative. I had the displeasure of being verbally assaulted by my manager for sending a message that said "test" to a list of 200 names that we would use to send information to sites that we conduct business with on a regular basis. After fully understanding the error of my ways, i wanted to find out, in depth, why this practice is so repressable, I now know after reading the article "Death to Spam". I wanted to add that there was an article in Playboy, of all places, which directly attacks this multi-marketing practice in ways other than the web and I thought you might want to include it with this article. It was called "How to be Invisible" and it tells you how to contact the list-selling services and have your name removed from about 50 different direct-mail marketing firms. Many of the firms I would imagine that love to SPAM. Thank-you for the article, and I will never send e-mail to customers the way I did again.

---

I seldom stand on my chair and applaud things. Perhaps this has more to do with the Earth's great attraction for me, and my chair's certain weakness for me, than my appreciation of all the wonders of Life.

However, I'm compelled now to risk a falling-out with my chair, and a headlong encounter with the tougher bits of the Earth, whilst applauding Steven Rimmer (and all the folks at MindWorks/Alchemy) on a fine, fine ANTI-SPAM web-page.

Way to go, guys.

Besides its being informative, it was rather well written, too. I found myself grinning at least 3 times while reading it.

---

I just came back to have a look at your site after a couple of years absence.

I discovered your "Fractured Fairy Tales". Magic Stuff! I had not had such a good belly laugh in ages.

Your tale of the New King of Plethora is a delightful send up of our political process.

We in Australia have just had a Goods and Services Tax forced upon us by our Prime Minister. It fits the description (as well it might:-) )of the Greedy Sin Tax to a tee.

In order to escape the attention of the Leather Winged Demon of the Night, I ask permission to forward a copy of the tale to the idiot politician who lumbered us with this lot, and copies to all opposition politicians in the hope that laughter being the best medicine, that this tale may contribute, come election time, to "curing" us of this nefarious "Greedy Sin Tax" and its perpetrators.

Thanks for a really good laugh.

---

I am VERY impressed by your privacy statement! I wish all merchants would be that considerate.

---

Just gotta say how much I love the Alchemy Mindworks site, including that bit about Fruitopia. That had me laughing hard. Thanks guys for not being a bunch of stuck-up corporate dweebs. Your products are great, and your attitude is refreshing!

---

Dear Alchemy,

Marvelous web site!!

interesting commentary, too!!

Where can I find more Fuseli ?

Many thanks.

---

I love your page. The images are beautiful. I hope we can keep the world free for people who aren't afraid to think. It irritates me that images of womens' bodies are considered indecent. I consider my body beautiful.

---

Probably no one thinks to thank you for the splendid information you provide concerning economics, spam and the vagaries of time and the universe. I have saved the articles to read at my leisure. Semi-leisure, anyway. Thanks for an entertaining half hour or so..

---

Just a note to express my appreciation for the nicely written, aesthetically aware, politically conscious, and intellectually pleasin' biographical notes on the Indecent Images page.

---

I got your address from a guy on powwow. I said that I was deep into creating a home page, and he suggested that I look at the GIF Construction Set. I haven't even finished downloading it yet...all I have done is look at the demonstration page...and I am SOOOO happy!

Your sense of humor is refreshing...if Gif Construction Set works for me, I fully intend to register it with you and give you guys full credit.

Thank you so much for helping novices like myself create professional looking home pages!

---

Just wanted to say thanks for the GIF construction Program, and I am sending in my order. It is so easy to use and the results are so very classy...so thanks again, and my check (cheque) is on the way! :)

---

I loved your deficit html...great sense of humour and right on target! Just purchased your constructionset program...totally excellent and it works great...

---

Hey, I love your site (at least what I've seen so far.) I really like the "Spam" info, as we are receiving tons of it at work. I especially like the Tarantula suggestion...

---

I really enjoyed your Web-page, "Indecent Images", both for the images and for your commentary. You're right about Christians: they have a great deal indeed to answer for.

---

Thanks for a lovely page - the paintings are beautiful. I agree with you censorship on works of art is hard to understand - especially when some of the games made for computers are so graphic with their monsters, blood, guts and gore.

Just wanted to let you know that I was impressed, also a curious note — the painting by your great-great-great Uncle "The Fall of the Day' for some reason brought William Blake to mind. Even though it wasn't exactly like Blake's style of painting something made it look similar to Blake's art. Thanks again for a great page, which I have bookmarked for future enjoyment.

---

I was pleased to discover your fortitude in your willingness to make reference to those pagan beliefs which you may have (or may not have). What fundamental "born again" christians and members of other dominant religions believe to be "pagan" are the foundations of their own religions. You are no doubt aware of this.

I was so pleased to see your willingness to present your "paganism" without regard to the potential for the "moral" majorities' backlash, which might harm your company's sales. Even today, many fear the backlash from those who hate because you don't believe as they.

You are obviously confident that the quality of your product is good enough to withstand the backlash from idiots, who would ban use of your products or ban contact with your company. Hey, they do stuff like that!

As an attorney. I find that threats to liberty in our country from our government and citizenry are greater than ever. Fundamentalists of all religions want to take away your right to worship or believe as you wish. I am pleased to see that your company is an outspoken bastion of freedom. Well done!

Best wishes for the Solstice!

P.S. I believe I have seen a chicken fly farther than 13 feet!

So do we, but the damned things never seem to want to do it when there's someone with a camcorder nearby.

---

The LED Sign... the transistions... the banners.

You guys have REALLY REALLY outdone yourselves!!! I am SO happy...thanks thanks thanks keep up the good work!!!!

Flames

you people suck. Quickly ramping up the versions of GWS to suck money out of people. Whats the matter? Everyone using laptops and revenue drying up? Well, I've deleted you product and moved onto free software that is frankly better for my needs....so after 20 years your greediness has ended my relationship. Good luck; My guess is maybe you'll dissappear in a couple of years.

This one was such a scream we felt we had to share it.

This message arrived within minutes of the release of the release of Graphic Workshop Professional 8. Its author had clearly been hanging on the opportunity to vent, possibly for weeks. Needless to say, it was sent from a bogus e-mail address and a made-up user name with nasty words in it.

Cut high school English at your own risk — there's hardly a correctly formed or punctuated sentence anywhere in this lament.

We hasten to point out that upgrading our software is entirely optional. If you'd like to access the new and enhanced functionality of our most recent works and you feel that they're worth the price of the upgrade, please accept our sincere thanks. Alternately, should you be happy with the version you're using, you have our unqualified assurance that no one from Alchemy Mindworks will arrive at your home unannounced, kidnap your cat and attempt to compel you in any way to purchase an upgrade.

We'd also observe that 'free' software is usually worth exactly what it costs. If you don't believe us, try getting support for it.

Should the author of this treasure chance to read it here, please chill. You're going to pop an artery in this state, and we really don't want to see that happen despite your apparent enmity toward us. We're not going to 'disappear,' and we'd hate to see you do so.

As an aside, 'disappear' traditionally requires just the one 's.'

---

I'd never buy a product that embarrassed me by telling me to register with a loud "1984" style voice without the option to stop it or lowering volume. Who the hell thought this would be a good idea? I'll buy a competitive product!

The staff member who received this lament apologized for the nihilistic, soul-destroying horror we'd wrought upon this user, and for the eight seconds of his life that the reminder notice remorselessly consumed. He was having none of it. Some people are soooo easily embarrassed, and only happy when they're being miserable.

He probably meant a "competitor's" product.

---

Do you know Goetz von Berlichingen's famous citation?

We received this albeit brief reply in response to a suggestion that the person who contacted us consider (gasp!!!) actually paying us for our assistance in resolving a putative business problem he was encountering, and which we have some expertise in dealing with. The "citation" in question is both too puerile and too vulgar to include here — you can Google it if you're curious, or if you want to know how to insult a German schoolboy in his native language.

As a rule, being able to reference the utterances of historical figures constitutes a mark of erudition. This one is arguably an exception.

---

Hi, having just tried your product, I closed it, only to have everyone I work with subjected to a loud "buy me" message. While many people chuckled it was pretty awful. For such a simple function you really go overboard with the annoyance factors. Thank you for your time, I've uninstalled it after one use.

We used to receive nasty-grams from outraged fundies — sadly, now it's incensed office workers. The mettle of human aspiration has worn itself down to the thinnest of sighs... sigh.

This one came with a made-up name and a bogus e-mail address. People who lack the courage of their own convictions should really keep their convictions, such as they are, to themselves.

Needless to say, we chuckled every bit as much as this guy's co-workers. Our evaluation software doesn't include threats, in-session annoyances or any of the other serious arm-twisting that turns up in most downloadable trial software. We'll make no apologies for what little persuasion as exists in our reminder screens.

Pay for it and it will never speak again.

---

Goodness gracious me - an antichrist spirit living inside your alchemic mindwork. Have a good life, and God forbid you should die before being Baptized, as there is a Hell and there is a Heaven. You can know this as you feel the devil inside you writhing at the Holy Gospel Truth of God.

Your current posture destines you for Hell, unless you repent. Will be uninstalling your satanic software and going with another Company - please forward this to your boss.

Every single Word of The Holy Bible is TRUE - remember this email and remember that Christ died on The Cross for people just like you... AND - He is alive RIGHT NOW - 2004 years old approximately, STILL bearing the scars from the Crucifixion so He can be identified when He returns back to earth - SOON... God Bless you in His Truth and Love and Power that you may KNOW Him one day soon - We WILL be praying for you and your Company - you need PRAYER - URGENTLY - Amen

Love in The Lord GOD - Amen again, Peace and Truth and love again.

Yes, there are people working here who get a real kick out of messages like this... and yes, the ones with lots of bad English, spaghetti logic and self-referential justifications are still more fun. While we'd consider it presumptuous in the extreme to speak on God's behalf, we like to think that She has this guy filed under "Blame Darwin."

---

I liked your collection of pre-Raphaelite art, but Mr. Rimmer's commentary that "Christians have a lot to answer for," could not be more historically ignorant, as though Christianity as a religion opposed the depiction of the human form. I suppose he has not seen the Sistine Chapel.

The Sistine Chapel may not be an ideal example of christian tolerance or art appreciation. Michelangelo was accused by Cardinal Carafa of gross obscenity for having depicted nude figures with visible genitalia in The Last Judgement, the fresco over the altar of the chapel. Carafa spent years trying to have the frescoes removed. After Michaelangelo died, the cardinal commissioned one of Michaelangelo's apprentices, Daniele da Volterra, to paint underwear over them. Thus they have remained — the version of the frescoes with no jock straps is actually in the Capodimonte Museum in Naples, painted by Marcello Venusti.

---

I may have gave you a bogus name and email but you should read this!

Pagans go to hell. This site shows someone behind this is a pagan or obsesses on pagan evils. Jesus Christ is the way. He has loved you before you were born... repent before its too late.

In Christ, Soul Harvest

In this case, we don't blame the author of this message for using a bogus e-mail address, however much we usually deplore outright lying. We wouldn't have wanted to take credit for this one either. Fortunately, there is medication available to address this sort of personality disorder.

If Jesus were alive today, this would certainly make him want to look for another line of work.

We hasten to add that the errors of grammar herein are all the work of Soul Harvest, whoever that may be.

---

Every company has a right to take a stand. However, making political statements does risk offending your paying customers. When I selected to download patch 26 to the GIF Construction Set, the browser footer... displayed "liberals rarely signal before turning left." Very offensive to some of us.

It's probably worth noting that the author of this flame included the initials CPA after her name, that is, "certified public accountant" — a profession that is to some extent predicated upon the existance of excessive taxation. If tax 'n spend politicians didn't try to grab most of the money earned by people who work for a living, there would be a lot less call for accountants to devise ways to let 'em keep some of it. We hold our own accountants in the highest esteem in this regard.

It's been our experience that the colour of our web page, the colour of the pictures therein and the way we spell "colour" all risk offending a strange little faction of our customers. It's a risk we can live with. The danger in standing in the middle of the road is that you'll be an equally attractive target for cars coming from both directions.

---

I have read what you would do if I don't support this workshop. I would have support it if you didn't say those horrible things. I'm a Christian and I didn't like it one bit.

This appears to pertain to our warning about the leather-winged demon of the night and how it would rip out the hearts of anyone who used our software and didn't pay for it. While it's always a bit disturbing to find someone who's taken the demon seriously, it's totally devastating to encounter self-professed christians who are prepared to admit that they intend to abuse the shareware they've downloaded, and so wind up as demon chow. Shame...

---

I'm really impressed with your product and I know it is exactly what I need for my classes. However, the artwork in your documentation and even in the program is not appropriate for high school students and therefore, we cannot use your program. I guess I'll begin my search again.

As nearly as we could figure it, the "artwork" in question was a detail from John William Waterhouse's painting of Hylas and the Nymphs, which appeared in the reminder notice of an earlier edition of GIF Construction Set Professional. Of course, the beg notice isn't displayed in registered copies of the software, which leads one to wonder if this teacher intended to use unpaid-for shareware in her classroom.

Our sense is that most high school students know that women have breasts. Finding out that they're being given stolen software to work with might be a bit of a shock to them, however.

---

As a disciple of Jesus Christ and his Father Jehovah, I utterly reject the quasi religious basis for your company and regret with all my being having received your software into my home.

In the name of Jesus, I ask you to never contact me and read your bible for the Truth.

In Christ,

One cannot help but sense that God cringed when this guy clicked on "send," or at the very least, laughed nervously.

Click thee upon the sacred Start button in thy Windows task bar, and select thou the Settings item upon the menu which dost appear, and from thence thy Control Panel. Thy Control Panel shall dost open, and thee must click'th upon yonder Add/Remove Programs applet. Selecteth the name of the application which dost offend ye so sorely, and removeth it from thine system. Thee have thus exercisethed the power of thy choice and free will, and can now shut thy trap about the matter.

---

I found this discrepancy whilst perusing your information:

"If you consider it abusive when a Jehovah's Witness wakes you up at nine o'clock on a Saturday morning to sell you a magazine."

Jehovah's Witnesses do not SELL. They distribute FREELY literature, be that magazines, brochures, or books. Please correct YOUR error and be sure to qualify your information before broadcasting.

Aside from being a useful example of how a dangling participle works in poor sentence structure — well you may wonder what "freely literature" is — this is an example of a message we receive now and again. It pertains to a reference from Death to Spam.

They must have a different species of witnesses out where this woman lives. The last time one decided to ignore our No Trespassing, No Soliciting and Beware of Dog signs, he asked for five bucks for a waste of trees called "The Watchtower." While rumour has it that he would have handed it over gratis if we'd claimed to be in some sort of financial crunch, it's near enough to selling for us.

In point of fact, however, the issue at the Death to Spam page was not whether Jehovah's Witnesses try to solicit money for their propaganda, but rather that they have the gall to interrupt the lives of people who actually work for a living to do so.

We get a few of these messages every year from Jehovah's Witnesses or people pretending not to be Jehovah's Witnesses, like this woman. They usually ignore the issue that the existence of a doorbell beside the door of someone with more than five dollars worth of disposable income is not a tacit license to ring it.

---

I bought your GIF Construction Set Professional and have restarted my computer 4 or 5 times now and lost the activation code and so on. I wish that it was on CD so I could put it back into my computer. I would be interested in buying more of your software if not for that fact... So I will just say good-by to Alchemymindworks.

We receive a few messages like this every year from users who lose their registration codes and flame us for not having glued them to the CD-ROM, built them into the software or sent a guy down to tattoo the code on the forehead of a nearby dog. The notion that we are all to some extent responsible for our own wellbeing seems to be one which has not survived into the new millennium. We urge users with similar feelings to contact the manufacturers of their cars and bitch about having lost their keys — let us know how you make out. As an aside, users of Alchemy Mindworks' software can have their registration codes replaced by visiting our Lost Registration Code Robot.

---

Interesting enough, I was about to purchase your software until I read this:

The morally born-again will no doubt take offence at this graphic, and as such, will probably enjoy the experience as much as people who just like dancing women for their own sake. I love the smell of flaming martyrs in the morning... it smells like... victory.

I am born-again and was not offended by the gif, what offended me is your comment about flaming martyrs - what kind morally decsent comment is that supposed to be? Killing people is okay with you just because they don't agree with your beliefs? May God All-Mighty have mercy on your soul.

Yes, we did laugh our collective asses off when this one arrived. The reference is to the GIF Construction Set Demonstration Page. We get two or three messages like this a year — this one is better than most, as its author only claimed to have been about to buy one copy of GIF Construction Set, rather than the usual lost order of several hundred. All the spelling errors and the general air of confusion are original equipment.

---

I downloaded a version of GIF construction Pro about 6 months ago. I have been working at it to understand and use it. It looks like it is a great program and I would like to learn more about it, even though at this point I don't have that much use for it.

However, I recently have received a message when I reboot (towards the end of the reboot session to the effect that my GIF construction Pro download has been upgraded and that I should download the current version. The message that appears towards the end of the rebooting session is very annoying. I tried (as it suggested to download a current version of GIF construction Pro, thinking that it would cause the problem message screen to disappear.

Frankly, I think it is a subtle form of 'BLACKMAIL"

The kindest thing to be said about this guy is that he doesn't quite seem to have gotten a handle on how shareware is intended to work. When he installed the software, he agreed to evaluate it for a reasonable period of time and then either pay for it or delete it from his hard drive. Six months is somewhat beyond a reasonable evaluation period, and GIF Construction Set displays a dialog to this effect every five days after the first month of evaluation.

---

I am looking at your page concerning the ordering of S. Rimmer's books. I'm mystified that your graphics software is available for download, but the books are not. I have recently discovered Adobe's PDF books, and see also that the books may be downloaded, and then a "key" is provided to "unlock" the books for reading.

Why kill trees, when it may not be necessary? Is the technology not yet trustworthy, or is there a deficiency of Druids (and other Tree-huggers) amongst you?

In short, I am interested to know why you have chosen NOT to make those books purchasable in downloadable format.

In fairness, this isn't a flame... although we do get asked it a lot. The answer, of course, is "because five minutes after the first copy is purchased, the text will be all over the Internet, and that will be pretty much the last copy we sell." While no one with anything north of their collar is into books to get rich, at the very least we'd like to break even on them.

---

Heil Uncle Adolph;

Oops forgive me. For minute there I thought we were back in Nazi Germany. I was absolutely appalled by your web site and thinking.

Unfortunately many like you are not yet aware that ANTI-spamming is against Federal Law. IN FACT IT IS A FELONY. As long as your message is in good taste (not hate, racist, pornographic, etc.) and your offer is legitimate, you can send all of the bulk mail you want, and if anyone gives you a hard time, all you have to do is call any Justice Department attorney and report them.

Spamming has been around for over 100 years and is as American as mom and apple pie. Many nationally known companies such as Sears and Wards got their start by bulk mailing, most of it unsolicited. . I have been doing unsolicited bulk mailing for over 50 years with no problems because my offers have been legitimate. . In fact the U.S. Post Office has a special department set up for just this purpose.

During WWII MANY GOOD MEN DIED TO PROTECT THIS FREEDOM, , and I myself layed my life on the line in the South Pacific fighting Tojo's forces who wanted to take this freedom away from us, and I will not let any neo-Nazis try and take it away from us Your web page is a slap in the face to the thousands of GIs who died to give this country the freedom of both speech and religion that no other country in the world enjoys. .If anyone gives you a hard time in this area, tell them to look at the First Amendment to The Constitution which GUARANTEES FREE SPEECH. I have heard some complain that they are being imposed upon by unsolicted bulk mail. I myself get many unsolicited mailings daily. All they have to do is click on their delete button which is a very small price to pay for this precious freedom that we as Americans enjoy. If anyone tries to hamper my sending LEGITIMATE unsolicited bulk mail I will immediately turn them over to the U.S. Justice Department for prosecution. IF YOUR OFFER IS LEGITIMATE WHY DO YOU FEAR SPAMMING?

This one's a particular favourite. This is an exerpt from the original three messages, which ran for uncounted pages. We were compared to Hitler, Stalin, Saddamm, Charles Manson and Bill Clinton. I'm not sure how Bill Clinton would feel about being included in this list, but he's probably got bigger things to worry about. This one's included both for the laughs and to prove the authenticity of this page — you just couldn't make something like this up.

---

Yes, you ignorant twerp, I received your threat. You can take your sniffling little threat and shove it where the Sun don't shine. Your ass that is. Now that I know that litany of banality came from you I wouldn't have it on my site. I didn't think it was very funny anyway.

Kiss My Ass.

This author was having the mother of all bad hair days. His message was in response to our request that he remove the copy of Steve's article 100 More Commandments from his web page, which he'd put there without our permission and in violation of the page's copyright notice. We never did figure out what he'd found threatening in our message, and for reasons which will probably be obvious, we decided not to inquire further. Some people are just easily intimidated.

---

To inform you:

I will NEVER register shareware with so much satanic/pagan advertising as yours has - nor will I EVER register shareware put out by your company for the same reasons.

I do NOT fear your demon gods- My God is the God of heaven and my Savior is the Lord Jesus Christ and He has more power than ANY demon you could ever send out.

This one came with a bogus e-mail address and was headed "Jesus is lord", followed by about fifty exclamation marks. If any of us were God, this is the sort of thing that would embarrass the hell out of us.

---

I started to look at your Death to Spam page.

I AM OFFENDED THAT THERE IS A NAKED WOMAN!!

THIS IS AN INSULT TO US WOMEN WHO ARE ON THE WEB!!

PLEASE REMOVE IT!!!

I'M NOT A RELIGIOUS NUT BUT JUST DISGUSTED THAT YOU MEN USE WOMEN'S BODY'S TO SELL YOUR IDEAS.

I CERTAINLY HAVE LESS RESPECT FOR YOUR COMPANY SINCE OBVIOUSLY YOU DON'T HAVE RESPECT FOR WOMEN!!

This one had a bogus e-mail address as well, and as such, we were unable to inquire with its author what had troubled her so greatly. It was probably one of the Victorian paintings. There may well be other women using the web unwilling to have a spokesperson for their gender who can't successfully operate the Caps Lock key on her keyboard — sadly, they will have no medium through which to tell her so.

---

So you people are a bunch of Satanic wiccas! Well, I'll use your products cause you just happen to be pretty damn (no pun intended) brilliant, but I won't support you with any greenbacks.

This is a work of some considerable talent. Not just anyone can come up with this many dumb ideas in two incorrectly-formed sentences. There will be no prizes awarded to parties who successfully guess which ax this guy has to grind.