Adobe DNG (requires RAW plugin)
Adobe Photoshop PSD/PDD
AI (requires PostScript plugin)
ANI animated cursors
AOL ART (requires ART plugin) [1]
AVI Video for Windows
AXES (requires AXES plugin)
BGA OS/2 graphic arrays
CALS Raster
Canon CRW RAW (requires RAW plugin)
Casio digital camera CAM
Corel CDR preview and bitmaps
Digital Research/Ventura IMG
DCX FAX files
Windows enhanced metafiles (EMF)
EPS (requires PostScript plugin)
EXR [3]
EXE self-displaying pictures
FITS
Flash™ SWF web objects
FlashPix [1]
FLI/FLC animation files
GIF (with animated GIF viewing)
Halo CUT
HAM — Amiga hold and modify
HDP HD Photo [1]
ICNS Macintosh icon files
ICO Windows icon files
IFF/LBM
Iterated Systems FIF [1]
JPEG2000 (JP2)
JPEG (JPG)
JXL [3]
JXR [3]
Konica KQP [1]
Kodak Digital Science Camera KDC [1]
Kodak Photo-CD PCD [2]
Leaf MOS (requires RAW plugin)
Leica RAW requires RAW plugin)
MacPaint
Microsoft Paint MSP
MIDI music files (play only)
Minolta MRW (requires RAW plugin)
MP3
MPEG (play only, external player)
Nikon NEF (requires RAW plugin)
Olympus ORF (requires RAW plugin)
Ogg Vorbis
Panasonic RAW requires RAW plugin)
PBM (Linux)
PC Paintbrush PCX
PDF (requires PostScript plugin)
Pegasus PIC files [1]
Pentax PEF (requires RAW plugin)
PFS ART files (requires ART plugin) [1]
PGM (Linux)
PIC (as used by GLpro/GLpaint) [1]
PICT — Macintosh metafile
PNG, including animated PNG
PPM (Linux)
PS (requires PostScript plugin)
PSP graphic files
QOI
QuickTime MOV [1]
RAR (view and extract)
Seattle SFW (requires SFW plugin) [1]
Silicon Graphics workstation SGI
Slow scan television HRZ files
Sony SRF (requires RAW plugin)
Sun Raster RAS files
SVG [3]
Targa Truevision
Text files
TIFF
TTF TrueType font preview
UUE encoded graphics [1]
WAP Bitmap WBMP
WDP Windows digital media photo
WebP on-line graphics and animation
Windows BMP, DIB and RLE
Windows CUR cursors
Windows metafiles (WMF)
Windows screen savers (SCR)
Windows WAV files
WordPerfect Graphics WPG
XBM
XCF (GIMP)
WMV (play only, external player)
ZIP (view and extract)
---
1. 32-bit edition only.
2. 32-bit edition only for writing.
3. 64-bit edition only.
Graphic Workshop Professional
Unsurpassed image management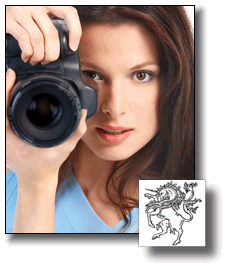 For Windows XP, Vista, Windows 7, Windows 8, Windows 8.1, Windows 10 and Windows 11.
Graphic Workshop Professional is the image management package for Windows, and the ultimate digital darkroom. It features support for over 80 popular graphic formats; multiple browser windows; batch processing and conversion; thumbnails; a rich library of image filters and a lot more.
Whether you'd like to browse your image collection and view pictures, convert between formats, print your graphics as hard copy, acquire images from a digital camera, maintain a sophisticated keyword database, decode pictures from the Internet, process and fine-tune your photographs... the list of Graphic Workshop's functionality can run for pages.
Its extensive documentation and a lively, approachable tutorial will have you up and running in minutes.
This software is available for electronic delivery and on DVD-ROM. We invite you to download an evaluation copy and try it out.
Graphic Workshop's Features Include:
Convert between over 80 image formats.
View graphics in any of the supported formats.
Display a slide show of images.
Search your hard drive and other storage devices for graphics.
Apply interactive image filters to your graphics.
Create sophisticated textures and fractals.
Print pictures to any printer supported by Windows.
Transform, rotate and flip your pictures.
Resize images with anti-aliased scaling.
Adjust image color, contrast and brightness.
Crop images interactively.
Move and copy graphic files.
Create and read QR codes.
Manage and edit the EXIF metadata embedded in your pictures.
Acquire images from a scanner or digital camera.
Run any function in batch mode.
Print high-resolution paper catalogs of your picture collection.
Add text captions to your pictures.
Add permanent watermarks to your photographs.
Quickly edit your pictures — just right-click on a file and select Paint.
... and way more.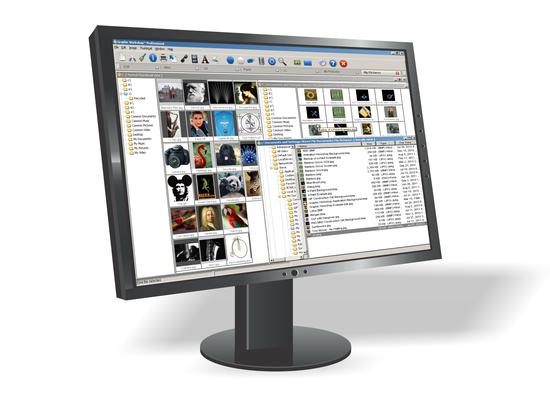 Additional Applications
In addition to the Graphic Workshop Professional software itself, the Graphic Workshop Professional suite includes several ancillary applications. Registering Graphic Workshop Professional also registers these applications. Evaluation versions of this software are included with the Graphic Workshop Professional downloadable installer.
Animation Workshop UltraLight: Create sophisticated, editable banners and advertisements with this simplified edition of Animation Workshop.


Archive Manager: Create, modify, manage and extract files from ZIP archives with no complicated documentation to read or any unpleasantly long words. The 64-bit edition will extract files from pretty much any archive format in the known universe.


Application Reset Blocker: Prevent Windows 10 and 11 from periodically resetting your file associations and your web browser to its internal applications. Banish the innumerable notification messages that complain about your choice of software.


Calendar Wizard UltraLight: Build sophisticated wall calendars with this simplified edition of Calendar Wizard.


Camera Screen Capture: Capture all or part of a Windows screen to image files.


e-Paint UltraLight: Refine your photographs or create original art with this simplified edition of Alchemy Mindworks' popular e-Paint digital darkroom and drawing application.


Font Wrangler UltraLight: Manage your Windows fonts without risking outrage or madness with this simplified edition of Alchemy Mindworks' Font Wrangler font manager.


GIF Construction Set UltraLight: A simplified edition of Alchemy Mindworks' legendary GIF animator. Create instant web page animations using the built-in Animation Wizard.


Graphic Workshop Screen Saver: View your favorite pictures as a personalized multimedia Windows screen saver, with an optional sound-track.


Icon Editor UltraLight: Create and edit Windows icons with this simplified edition of Alchemy Mindworks' Alpha Paint.


Montage Builder UltraLight: Combine your digital photographs and other graphics into picture montages that can be printed and exported to single-image graphics, such as JPG and PNG files.


Presentation Wizard UltraLight: Create professional presentations and distributable Windows executables from your pictures and text with this simplified edition of Presentation Wizard.


Resource Extractor Easily locate and extract icons, bitmaps, sounds and other resources from Windows executables and DLL libraries.


Rotator: Have your Windows wallpaper or your screen savers automatically changed each morning.


Scrapbook: Preserve a library of your recent Windows clipboard activity — recall and reuse earlier objects cut or copied to the clipboard with a few mouse clicks.


The UltraLight Screen Clock: Add a sophisticated animated timepiece to your Windows desktop with this simplified edition of The Ultimate Screen Clock.


Web Checker: Quickly and effortlessly scan your web site for broken links and missing graphics.



Should you wish to contact us about this application, please send us some e-mail.
The Graphic Workshop Q&A page offers answers to frequently asked questions about Graphic Workshop Professional.

THE BOOK: Own the definitive, authorized printed reference for Graphic Workshop Professional, written by the developers who created this software. Hard copy rules.
IMPORTANT: Graphic Workshop requires access to the Internet to validate itself after installation. Please see the discussion of registration key security for a detailed discussion of this functionality.
GRAPHIC WORKSHOP PROFESSIONAL COSTS
$49.99
Download
You can ensure yourself of a problem-free installation by reviewing our downloading and installation instructions. Downloadable installers can be used to install either an evaluation copy or a fully-functional registered copy of Alchemy Mindworks' applications.

Unknown Publisher Warning: You might see a warning during download or installation of our software to the effect that the publisher of these products could not be verified. We invite you to read a more detailed explanation of these messages. They can safely be ignored or disabled.
Smart Screen Warning: You might encounter a large blue window when you run one of our installers to the effect that Windows Protected your PC, and that the "app" in question is unrecognized. You can safely ignore this — click on More Info and proceed to install the software. Please read the Smart Screen notice for more about this, and for assistance with disabling this feature.
Norton Antivirus: If you're running Norton Antivirus, please read the WS.Reputation notice before you download an installer from this page.
Downloading: Note that you'll probably need to actually click on one of the following DOWNLOAD buttons to download an installer, rather than copying and pasting its link, or using it with a third-party download manager.
The DOWNLOAD UK button points to our server in Great Britain. If you're outside North America — or if you're encountering issues downloading from our primary servers — please try the one in the UK.
Several web browsers have removed support for FTP downloads — that would be the DOWNLOAD FTP button below. If you click on DOWNLOAD FTP and nothing useful happens, yours is one of them.
If you encounter a problem downloading one of our installers, we're here to help — please contact us and let us know what happened.
Installing: Be sure you're logged into your system as a normal user, not as Administrator, when you install and subsequently run this software.
---
Graphic Workshop Professional is available in 32- and 64-bit editions. The 64-bit edition is supported by 64-bit Windows 10 and 11. The 32-bit edition will run under any version of Windows right back to Windows XP.
Click on one of the following links to download Graphic Workshop Professional 64-bit 15.0a revision 4. This file is 160,176,128 bytes in length.
Click on one of the following links to download Graphic Workshop Professional 32-bit 15.0a revision 4. This file is 164,276,736 bytes in length.
Extend Graphic Workshop even further with optional format plugins.
Alchemy Mindworks' applications won't install spyware, malware or other invasions of your privacy, and we're extremely careful about virus scans. Learn more about the security of our downloaded installers.
---
If you registered or upgraded your Graphic Workshop Professional 14 registration on or after May 1, 2023, you're welcome to a no-cost upgrade to Graphic Workshop Professional 15. If you registered or upgraded to Graphic Workshop Professional 14 prior to May 1, 2023, you can still upgrade to Graphic Workshop Professional 15 for half price as of this writing.
If you have previously registered Graphic Workshop Professional 14 and you need to download the final release to reinstall your software, please contact us for a download link. Be sure to include your Graphic Workshop Professional 14 registration name and key.
Graphic Workshop Professional 2 through 12 have reached their ends-of-life, and they have been removed from distribution. We no longer have replacement installers for these products. We are able to provide replacement registration keys and limited support for Graphic Workshop 12. We recommend that you register Graphic Workshop Professional 15.


Graphic Workshop™ is a trademark of Alchemy Mindworks Corporation.
The digital camera pictured near the top of this page is not included with Graphic Workshop Professional. The graphic of the woman with a digital camera is by Kurhan and is used under license from StockFresh. The monitor graphic is used under license from DryIcons. The people in the mosaic and matrix example graphics earlier in this page don't exist — their pictures were created by an AI at This-Person-Does-not-Exist.com.