Animation Plugins - Extreme Filters #1
Transform your animations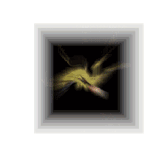 For Windows XP, Vista, Windows 7, Windows 8, Windows 8.1, Windows 10 and Windows 11.
Add a new dimension to your animations — preferably one that no living being is quite the same after visiting. The Extreme Filters #1 plugin will process your existing GIF and MNG animations to make them fracture reality, transcend human experience and play power chords on the neighbor's cat.
Import any animation that seems too tame, insufficiently eye-catching or just the wrong color — the 20 effects in this plugin will make it the stuff of legends. Your web pages will engage the awe of a generation; your PowerPoint presentations will inspire truly embarrassing adulation and applause; your Presentation Wizard documents will cause complete strangers to burst into song and your e-mail messages will be preserved for the edification of audiences yet unborn. Some of these claims have not been scientifically verified, but it's pretty cool none the less.
It's also shockingly easy to use, and extensively documented just in case you're not easily shocked.
The Extreme Filters #1 plugin's effects include Bump, Emboss, Explode, Gaussian Blur, Glass Block. HSB and Channels, Implode, Lens Flare, Motion Blur, Neon, Normalize, Obscure, Oil Painting, Radial Blur, Raster, Ripple, Solarize, Swirl, Water Drops and Zoom Blur... the latter being responsible for transforming one of the example animations that ships with GIF Construction Set into the transdimensional multispatial animated iPod dock at the top of this page.
This plugin can be installed in GIF Construction Set Professional 14 and PNG MNG Construction Set 12.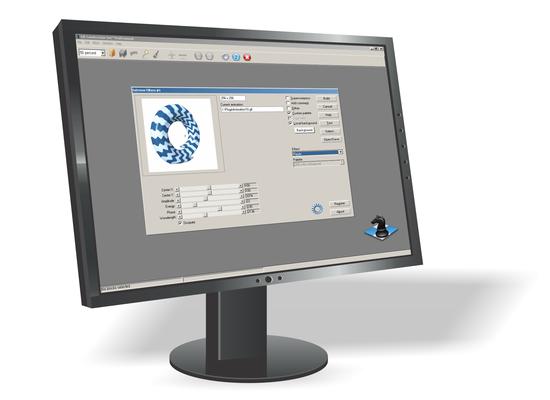 Should you wish to contact us about this application, please send us some e-mail.
THE EXTREME FILTERS 1 PLUGIN COSTS
$19.99
Download
You can ensure yourself of a problem-free installation by reviewing our downloading and installation instructions. Downloadable installers can be used to install either an evaluation copy or a fully-functional registered copy of Alchemy Mindworks' applications.
Norton Antivirus: If you're running Norton Antivirus, please read the WS.Reputation notice before you download an installer from this page.
Internet Explorer and Edge: If you're using Internet Explorer or Edge as your web browser, please read the Smart Screen notice before you download an installer from this page.
Downloading: Note that you'll probably need to actually click on one of the following DOWNLOAD buttons to download an installer, rather than copying and pasting its link, or using it with a third-party download manager.
The DOWNLOAD UK button points to our server in Great Britain. If you're outside North America — or if you're encountering issues downloading from our primary servers — please try the one in the UK.
Several web browsers have removed support for FTP downloads — that would be the DOWNLOAD FTP button below. If you click on DOWNLOAD FTP and nothing useful happens, yours is one of them.
If you encounter a problem downloading one of our installers, we're here to help — please contact us and let us know what happened.
Installing: Be sure you're logged into your system as a normal user, not as Administrator, when you install and subsequently run this software.
---
Click on one of the following links to download Extreme Filters #1 Plugin 14.0a revision 1. This file is 17,406,976 bytes in length.

If you have previously registered GIF Construction Set Professional 12 or PNG MNG Construction Set 12 and you need to download the final release of this plugin to reinstall your software, please contact us for a download link. Be sure to include your GIF Construction Set Professional 12 or PNG MNG Construction Set 12 registration name and key.

Alchemy Mindworks' applications won't install spyware, malware or other invasions of your privacy, and we're extremely careful about virus scans. Learn more about the security of our downloaded installers.
The monitor graphic is used under license from DryIcons.