Animation Plugins - Text Effects #3
Shockingly cool animated text






For Windows XP, Vista, Windows 7, Windows 8, Windows 8.1, Windows 10 and Windows 11.
Create special-effects text that would be difficult to ignore through three inches of chromium steel. These are the perfect graphic elements for your web page, PowerPoint presentation, screen saver, Presentation Wizard document or hard copy.
The Text Effects #3 plugin offers 21 high-quality text effects that will work with any alphabetic TrueType font in your system. Sophisticated antialiasing and full typographic controls make this plugin your gateway to state-of-the-art text facilities. It can do things to letters that most graphic software couldn't aspire to with a seven-figure government grant.
The Text Effects #3 plugin's available effects include Anaconda, Background Bubbles, Background Fountain, Background Mural, Bubbles, Chaos, Doppler, Dragon Skin, Framework, Hot Lead, Inferno, Liquid Metal, Mirage, Odometer, Plasma Arc, Radial Fountain, Runway, Spiral, Stripes and Z-Axis Fountain. The Simple effect from the Text Effects #2 plugin is also included.
Open the Text Effects #3 demonstration window for some examples of what this plugin can do. Depending on your network connection, it might take a minute or two for all the examples to load and begin animating correctly.
This plugin can be installed in GIF Construction Set Professional 14 and PNG MNG Construction Set 12.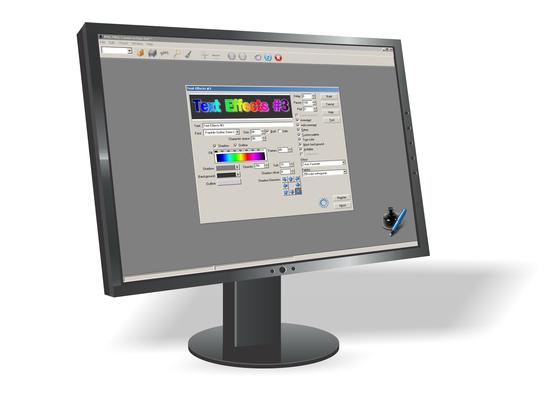 Should you wish to contact us about this application, please send us some e-mail.
THE TEXT EFFECTS 3 PLUGIN COSTS
$19.99
Download
You can ensure yourself of a problem-free installation by reviewing our downloading and installation instructions. Downloadable installers can be used to install either an evaluation copy or a fully-functional registered copy of Alchemy Mindworks' applications.
Norton Antivirus: If you're running Norton Antivirus, please read the WS.Reputation notice before you download an installer from this page.
Internet Explorer and Edge: If you're using Internet Explorer or Edge as your web browser, please read the Smart Screen notice before you download an installer from this page.
Downloading: Note that you'll probably need to actually click on one of the following DOWNLOAD buttons to download an installer, rather than copying and pasting its link, or using it with a third-party download manager.
The DOWNLOAD UK button points to our server in Great Britain. If you're outside North America — or if you're encountering issues downloading from our primary servers — please try the one in the UK.
Several web browsers have removed support for FTP downloads — that would be the DOWNLOAD FTP button below. If you click on DOWNLOAD FTP and nothing useful happens, yours is one of them.
If you encounter a problem downloading one of our installers, we're here to help — please contact us and let us know what happened.
Installing: Be sure you're logged into your system as a normal user, not as Administrator, when you install and subsequently run this software.
---
Click on one of the following links to download Text Effects #3 Plugin 14.0a revision 1. This file is 14,493,184 bytes in length.
Alchemy Mindworks' applications won't install spyware, malware or other invasions of your privacy, and we're extremely careful about virus scans. Learn more about the security of our downloaded installers.
The monitor graphic is used under license from DryIcons.